Wedding Finger Ring Chain | Finger Gold Chain Ring | Finger Chain Ring | Finger Harness | Full Finger Ring | Finger Chain
Wedding finger ring chain is made of environmental high-quality alloy, use lobster buckle, easy to wear and take off, gentle and skin-friendly, durable and new-resistant. Punk finger ring bracelet's length: 0.7in+3.50in+1.20in+2.50in extension chain.
You can adjust the length of the extension chain to your satisfaction size. The finger harness has transparent and lightweight packaging with bridal style, making the wearer more charming, making you more attractive and stand out in the crowd.

Full finger ring chain have quality guarantee, to prolong the service life, placing in a dry environment after taking off best, wipe the surface with soft cloth, avoid storing with chemicals best. Ring bracelets are gold color as shown, use highly polished on the accessories surface, includes transparent package. As everyone's screen resolution is different, there may be a slight color difference.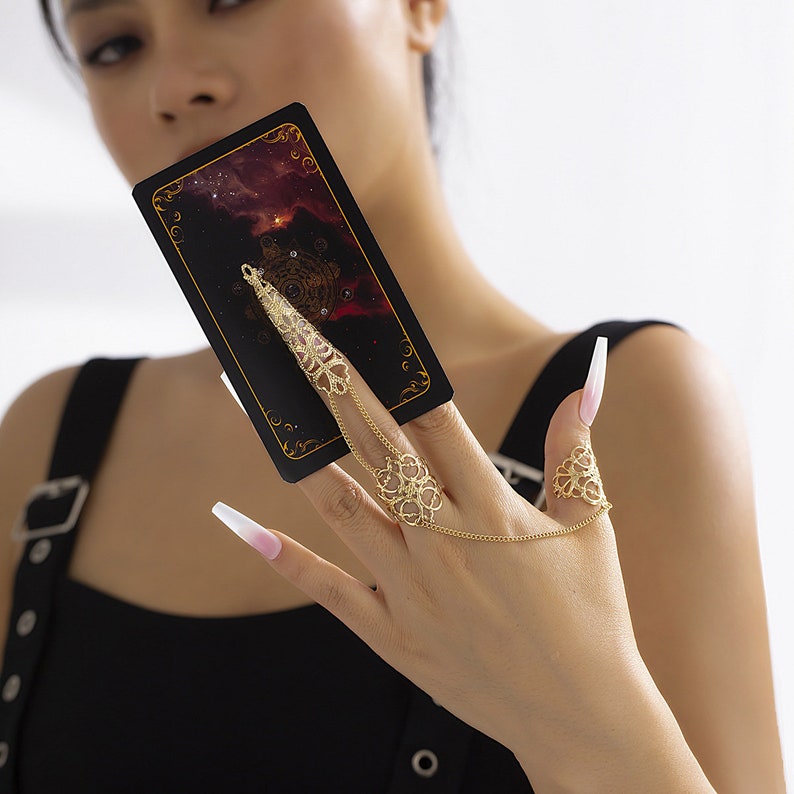 Finger gold chain ring are perfect for weddings, social activities, evening party or daily use, is a great gift wife, daughter, bridesmaids, your girls' squad, sister, mother, girlfriend, friends, grandmother, aunt, female, teen, BFF, best friend girl or woman at any time.

Finger chain would be perfect gift on Valentine's Day, Christmas, mother's day, anniversaries, wedding celebration, birthday party, banquet, dating, quinceanera, beach celebration, Halloween events, shows, important ceremonies, get-togethers, etc.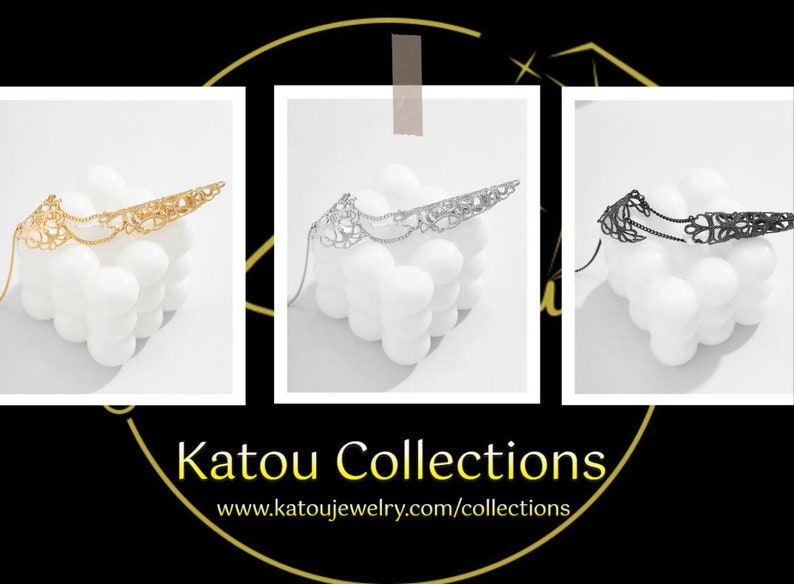 JEWELRY CARE TIPS:
>...<><>...<><>...<
◎ Avoid wearing delicate jewelry while cooking, gymming, swimming, or any household chores.

◎Always put on your jewelry last when dressing. It should be done after the use of make-up, cosmetics, perfume and lotions to avoid damage to delicate items.

◎Clean your jewelry with warm water, mild liquid soap and soft brush in a glass bowl. Dry it thoroughly before storing it back.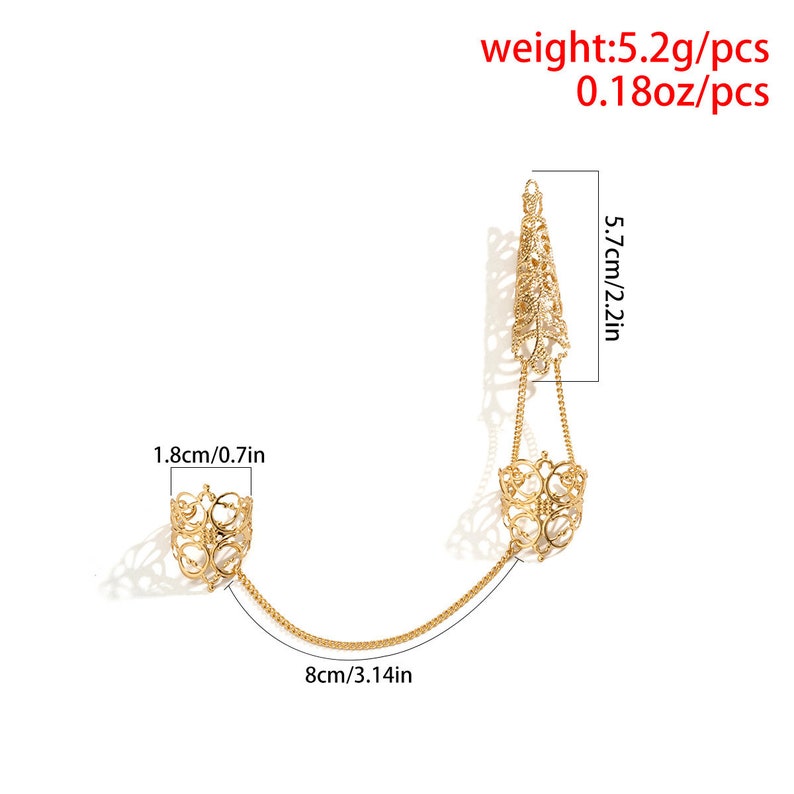 Happy Shopping with us…!!!
Please visit our "collections" at the link below for more wonderful pieces of jewelry for you and your loved ones :-)