Pearls Bridal Y Back Necklace | Bridal Backdrop Necklace | Bridal Back Necklace | Pearl Backdrop Necklace | Pearl Necklace
Bridal backdrop necklace is made of alloy which is quality material well-crafted, freshwater pearl, fine workmanship and looks gorgeous in person. Pearl backdrop necklace size as like as images which neck is 40cm (approx.), front dropper chain size is 11cm (approx.), back dropper chain size is 25cm (approx.), freely adjustable and it is for women and girls. It is only available in gold, not fade and long-lasting. Nickel free and guaranteed to be hypoallergenic and can't be faded in a long time and safe to wear.    
Pearls bridal y back necklace is perfect for low back wedding dress, add more attentions and elegance and effortless beauty touch to your outfit. It is also perfect for functional programs and wedding dress-up such as- Valentine's Day, Christmas, anniversaries, wedding celebration, birthday party, banquet, dating, quinceanera, Halloween events, shows, important ceremonies, get-togethers, etc. It also be used as a wonderful gift for wife, bridesmaid as well as daughter, girl or woman wedding occasion.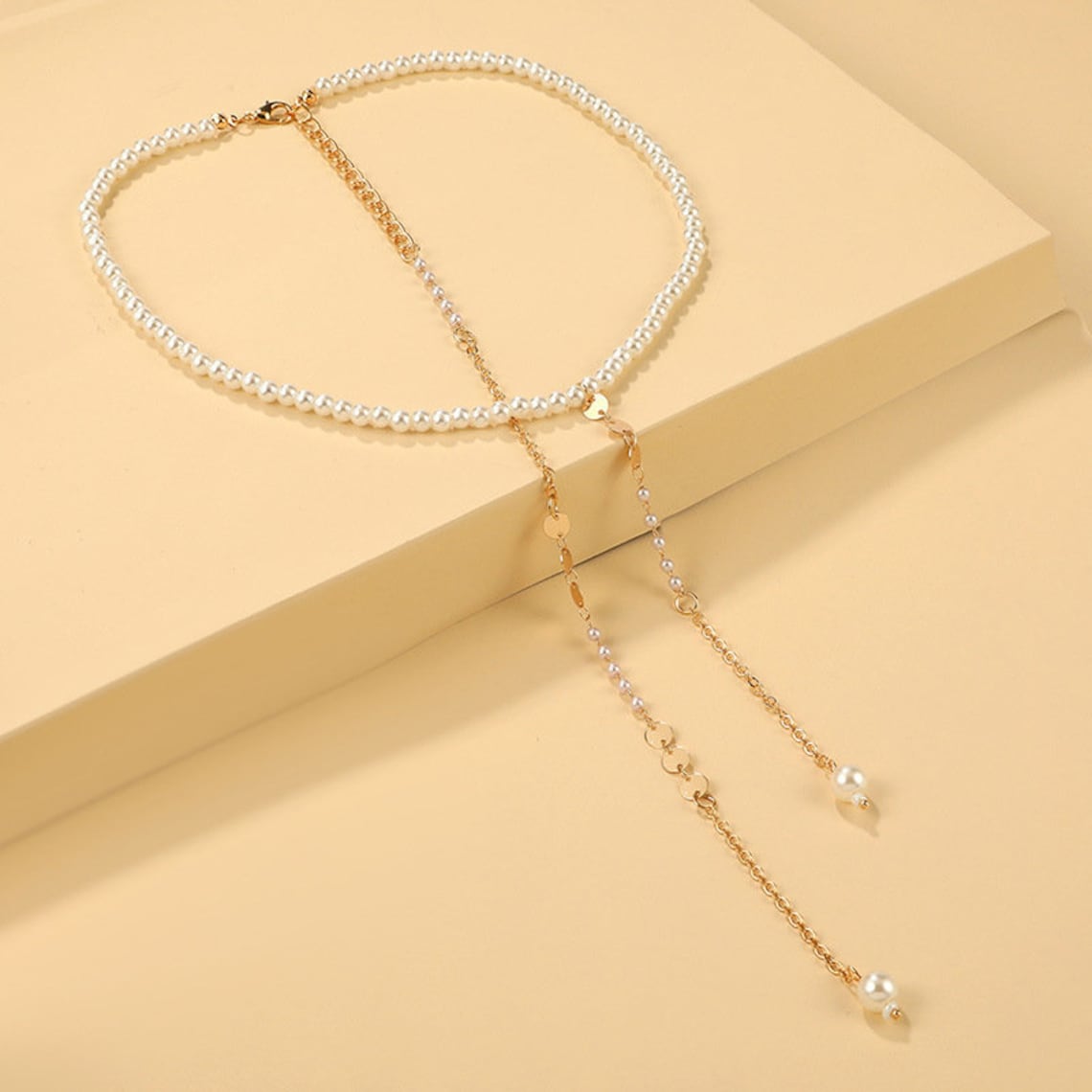 The Bridal Back Necklace can be used as an amazing gift for wife, daughter, bridesmaids, your girls' squad, sister, mother, girlfriend, friends, grandmother, aunt, female, teen, BFF, best friend girl or woman at any time.

Happy Shopping with us…!!!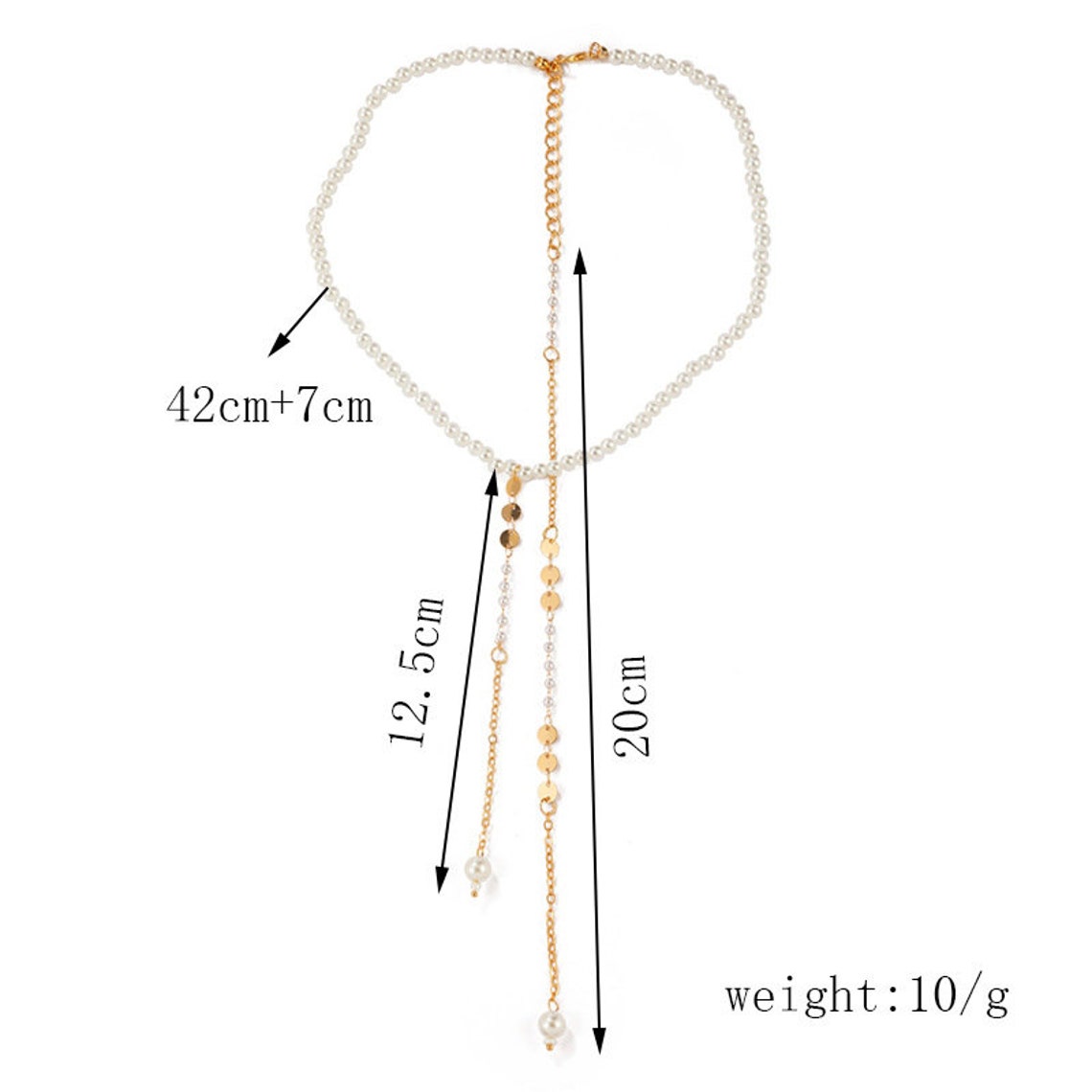 Happy Shopping with us…!!!
Please visit our "collections" at the link below for more wonderful pieces of jewelry for you and your loved ones :-)