Upper Arm Flower Cuff | Flower Bracelets Silver | Flower Cuff Bracelet | Upper Arm Flower Bracelet
This flower cuff bracelet is made with high-quality copper which is lightweight as well as long-lasting and will not tarnish easily. The flower bracelets are adjustable that is 6.5 inches to 7.5 inches and easy to fit over the upper arm. This is also safe to wear on sensitive skin; available color: gold
This Flower Bracelets is not only beautiful but also attractive. The upper arm bracelets can be matched with short-arm clothes likes- cocktail dresses, jeans, crop tops or bikinis, your daily casual clothes or any-occasional dress.
The Upper Arm Flower Bracelet can be used as a wonderful gift for wife, daughter, bridesmaids, your girls' squad, sister, mother, girlfriend, friends, grandmother, aunt, female, teen, BFF, best friend girl or woman at any time.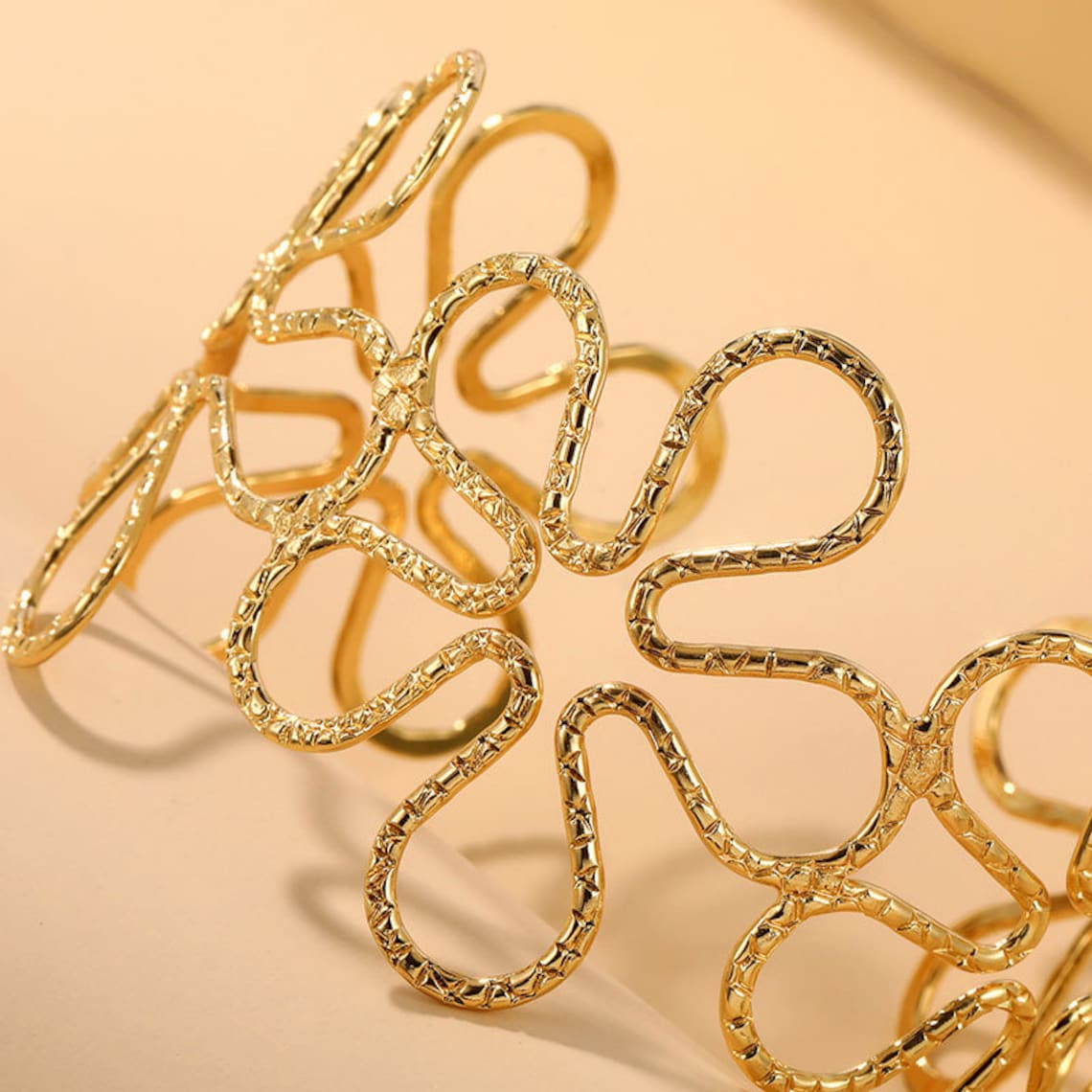 This bracelet would be perfect gift on Valentine's Day, Christmas, mother's day, anniversaries, wedding celebration, birthday party, banquet, dating, quinceanera, Halloween events, shows, important ceremonies, get-togethers, etc.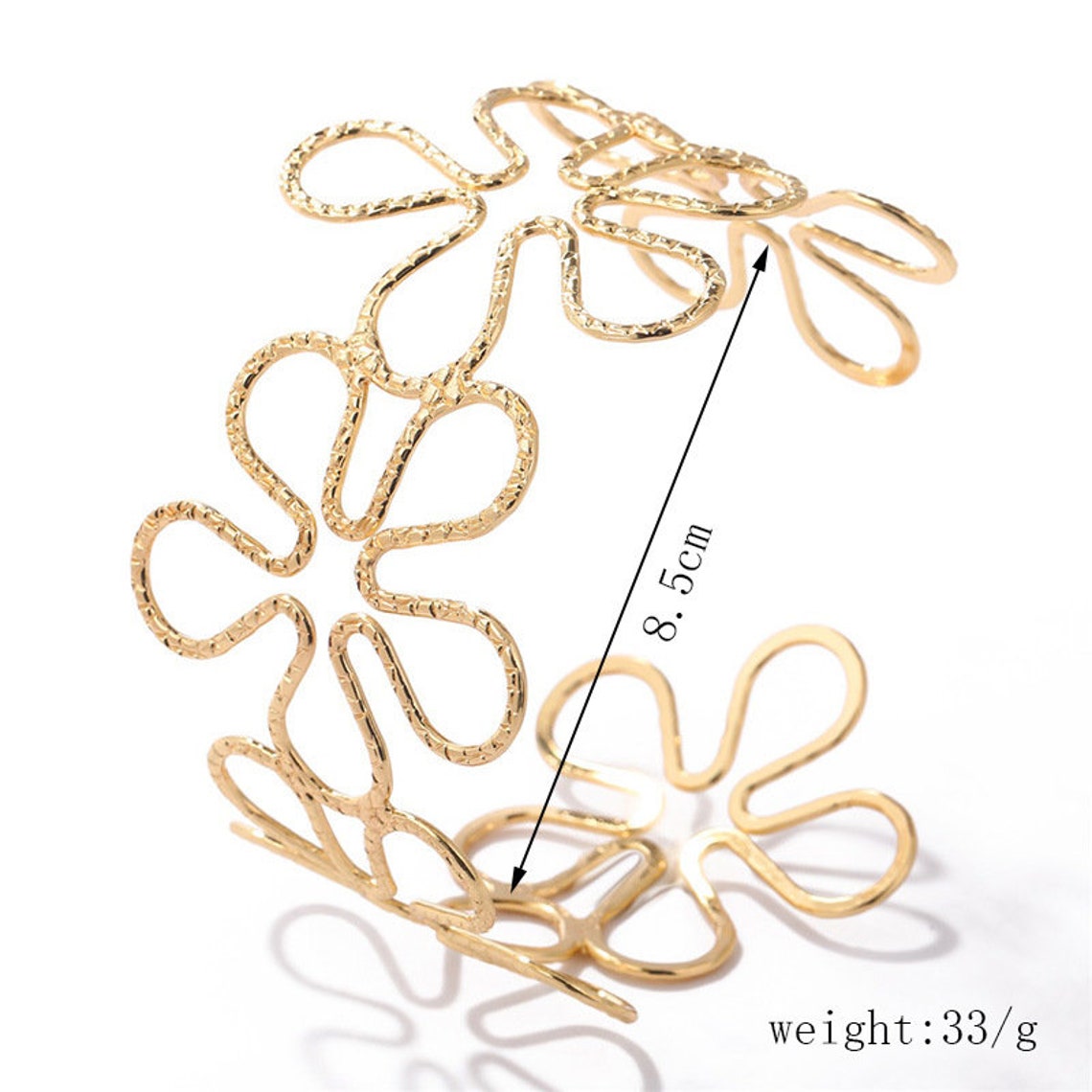 Happy Shopping with us…!!!
Please visit our "collections" at the link below for more wonderful pieces of jewelry for you and your loved ones :-)