Tassel Ankle Layered High Heel Anklet Shoes Chain | Multilayer Chain High Heel Shoe Simple Foot Ankle | Anklet Shoes Chain for Women
✨ Dress up your feet in style with these tassel ankle layered high-heel anklet shoes chain!

 ✨ The High Heel Anklet Shoes Chain is a fashion accessory designed for women who want to add a unique touch to their outfits. Made from a combination of iron alloy and aluminum, this anklet is both durable and lightweight. Available in both gold and silver colors, this anklet is a perfect match for any outfit. Whether you're looking to add some sparkle to your favorite pair of heels or simply want to make a statement with your accessories, the Tassel Ankle Layered High Heel Anklet Shoes Chain is sure to turn heads.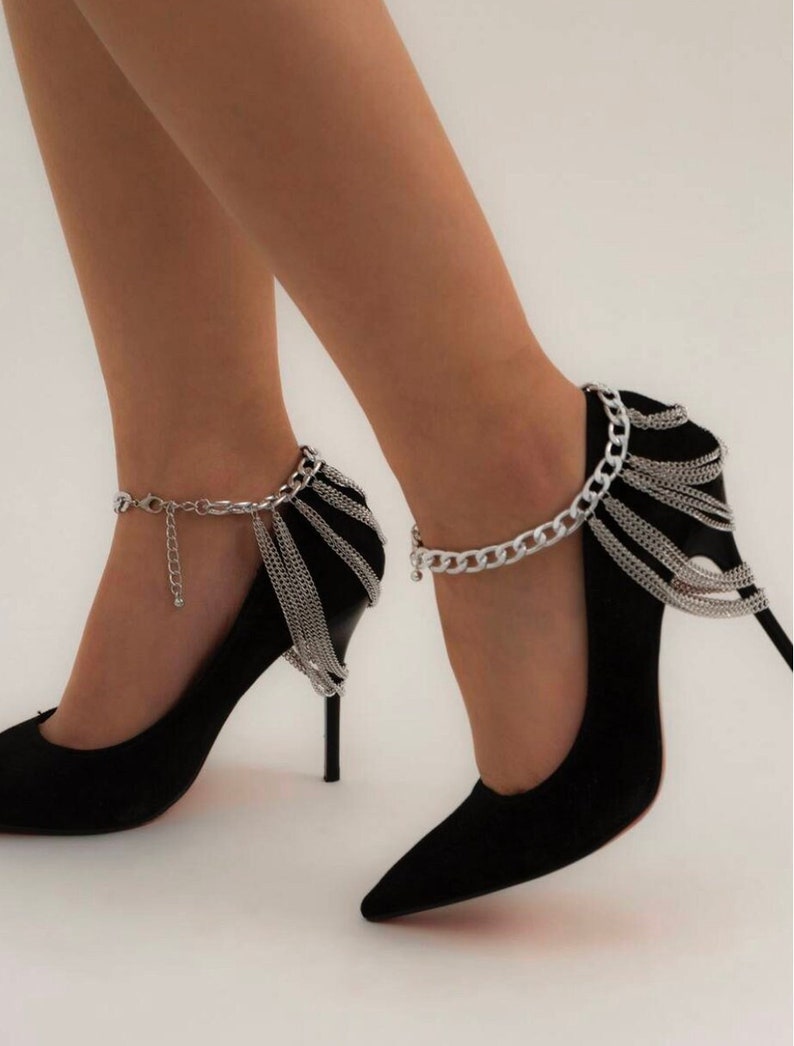 ✨ The Tassel Ankle Layered Anklet features a stylish geometric pattern, with tassels hanging from the bottom for a fun and playful look. The high-heel design of the anklet adds an edgy touch to any outfit, making it a great accessory for those who love the punk style. This is a great accessory to wear with jeans, leggings, or even a skirt. This delicate chain will make a statement on any outfit, with a chic anklet that can be paired with any of your favorite shoes. The chain is the perfect addition to your next party outfit or your everyday work ensemble.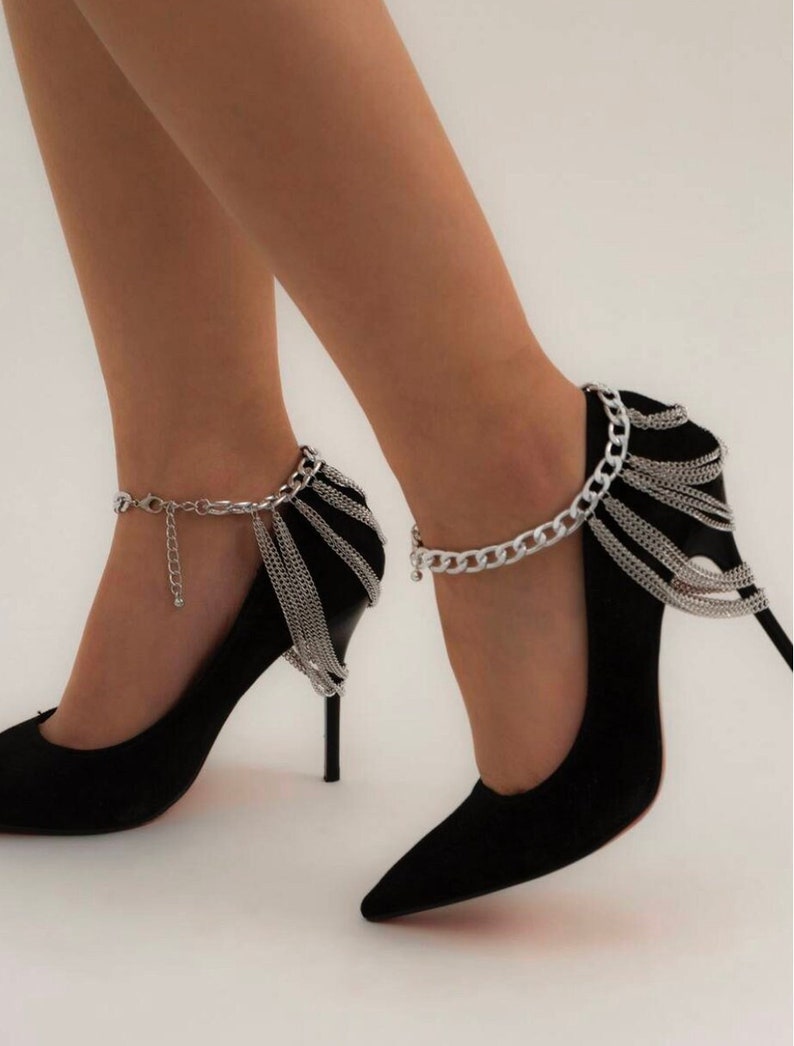 ⭐Features: 
⦿ Simple design will never be out of fashion.
⦿ These tassel foot chains make you more attractive in the crowd.
⦿ Tassel ankle chains are perfect for various occasions like prom, parties, beach, traveling, nights out, club, carnival, cosplay, etc.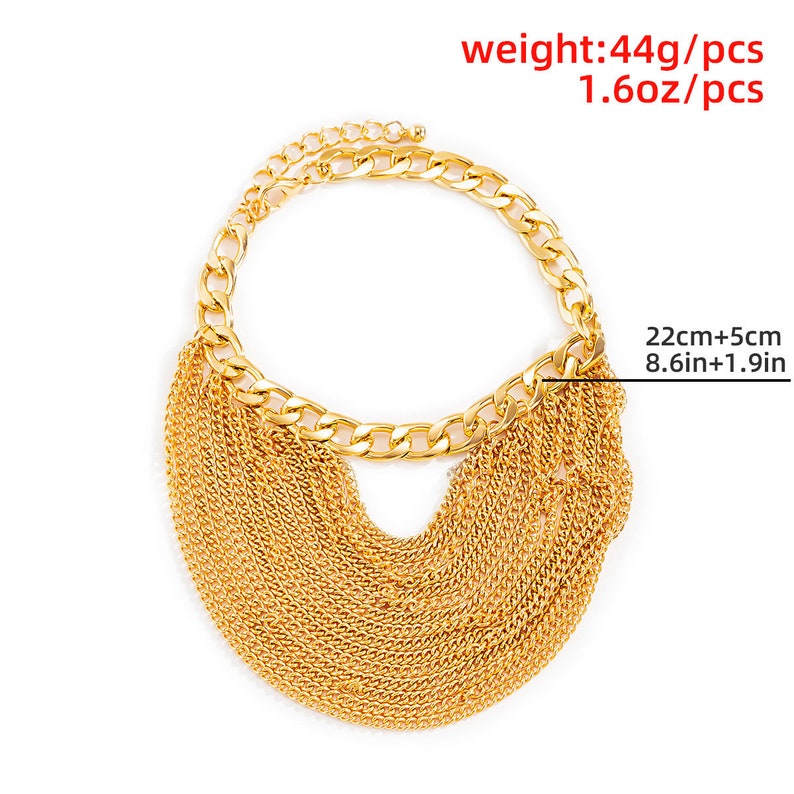 Happy Shopping with us…!!!
Please visit our "collections" at the link below for more wonderful pieces of jewelry for you and your loved ones :-)