Accentuating Shoulder Chains | Bridal Shoulder Necklace | Crystal Shoulder Chain | Wing Shoulder Body Chain
This bridal shoulder necklace is made of silver, stainless steel and stone as well as available in silver or gold colors and different size. This unique body jewelry fits wedding dresses which is a lovely addition to any wedding gown; is perfect for brides.
The wing shoulder body chain for the shoulders can fit any sleeveless wedding dress. This shoulder necklace can be customized according to anyone's dreams. The necklace is completely comfortable, functional and wearable.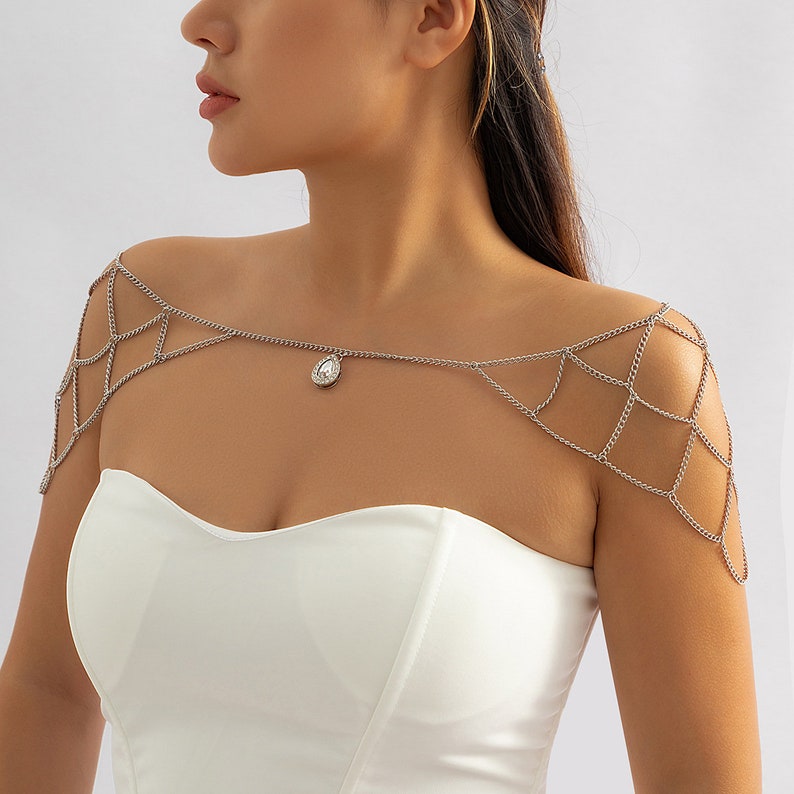 The crystal shoulder chain will make anyone's experience so beautiful. The subtle and eye-catching ring piece provides a dependent accent to naked shoulders. Especially when worn shoulder to shoulder, the wing-like layout of the accentuating shoulder chains offers the illusion of flight. When worn front to back, the necklace takes on a more statement and bold feel. Both patterns are exceptionally paired with strapless tops. Depending on the outfit, the chain can be worn day or night.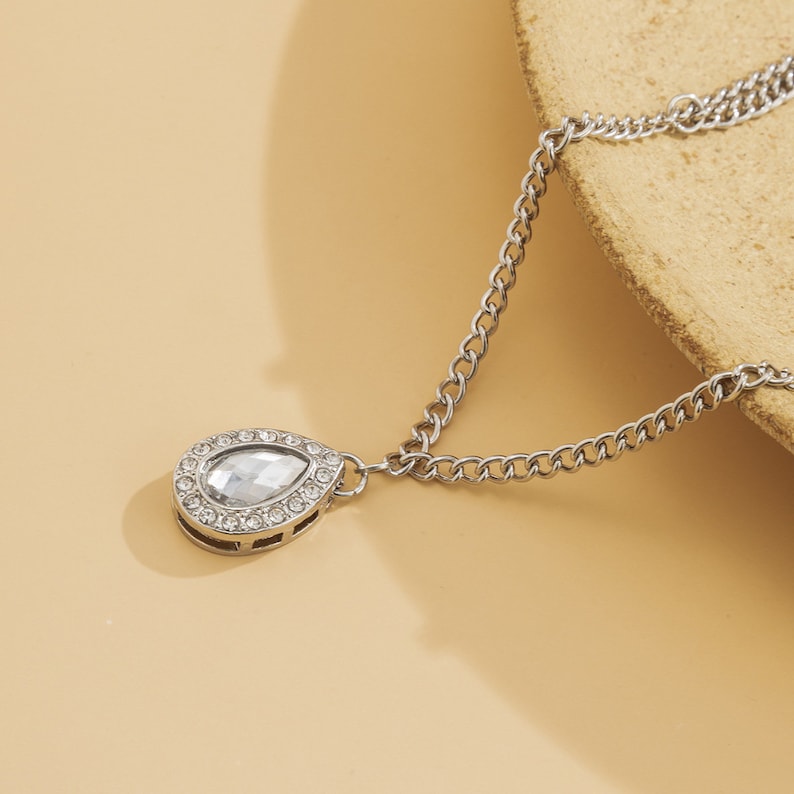 JEWELRY CARE TIPS:
>...<><>...<><>...<
◎ Avoid wearing delicate jewellery while cooking, gymming, swimming, or any household chores.

◎Always put on your jewellery last when dressing. It should be done after the use of make-up, cosmetics, perfume and lotions to avoid damage to delicate items.
◎Clean your jewellery with warm water, mild liquid soap and soft brush in a glass bowl. Dry it thoroughly before storing it back.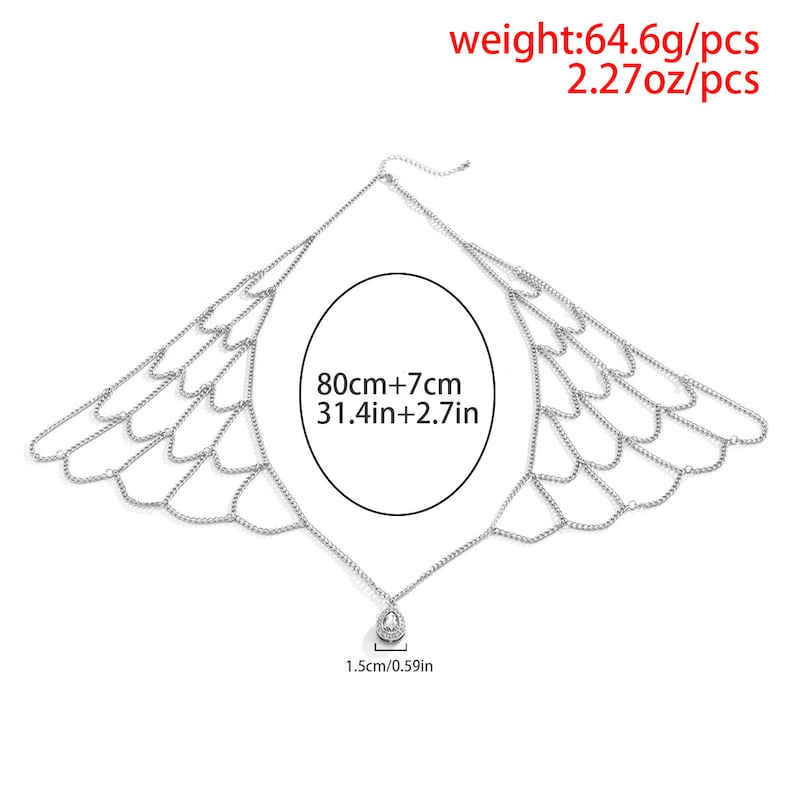 Happy Shopping with us…!!!
Please visit our "collections" at the link below for more wonderful pieces of jewelry for you and your loved ones :-)
𓆩♡𓆪 KATOU COLLECTIONS 𓆩♡𓆪