Swarovski Body Chain | Crystal Body Chains | Boho Bra Chain | Boho Belly Body Chains | Summer Beach Bikini Chain | Party Harness Body Chain
✨ If you desire a necklace that compels discussion and imparts an alluring aura, then the bra chain necklace is an absolute must.

✨ This Bra Chain Necklace could fit your bikini and sexy crop top, or party shirt. Women can create a bold, charming look with this bikini bra crossbody harness and simple body chain jewelry. Uniquely fashionable, it's the perfect accessory. Boho waist belly body chains, is a good ornament when you enjoy the sunshine on the beach. fashion multilayered long choker necklaces rhinestone jewelry necklace chains for women and girls daily or night club jewelry.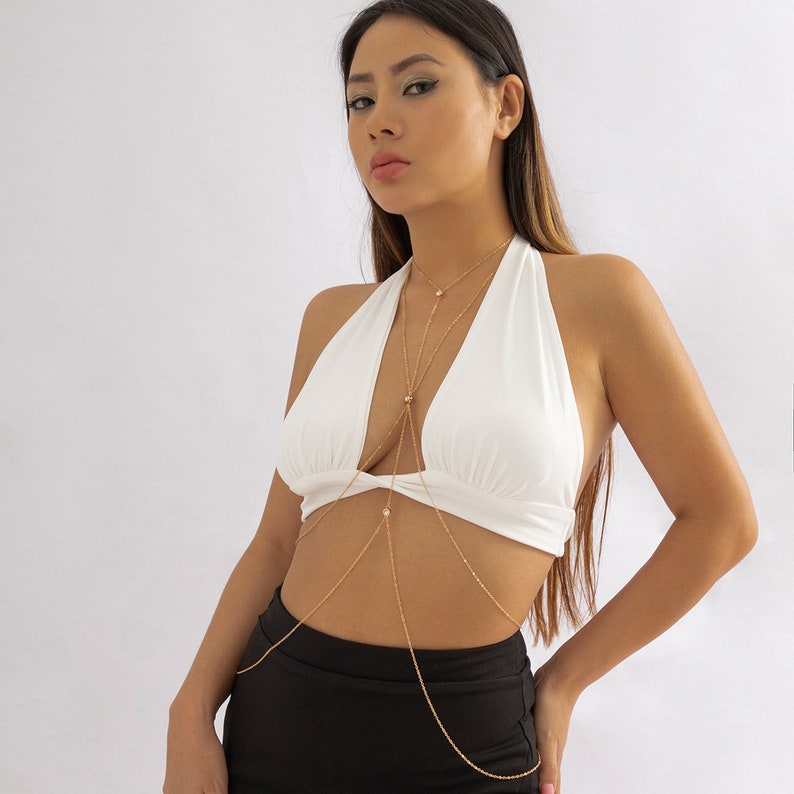 ✨ This Necklace Body Chain offers a bra chain attachment option for diverse pieces of clothing and bra straps. The bra chain necklace features a bra chain that is intertwined with a long chain and the bra chain has a lobster clasp. Beach waist jewelry fit for women and girls. Gold/Silver color as the picture show. The best choice for nightclubs, club wear, Christmas, Halloween, or another festive type occasion.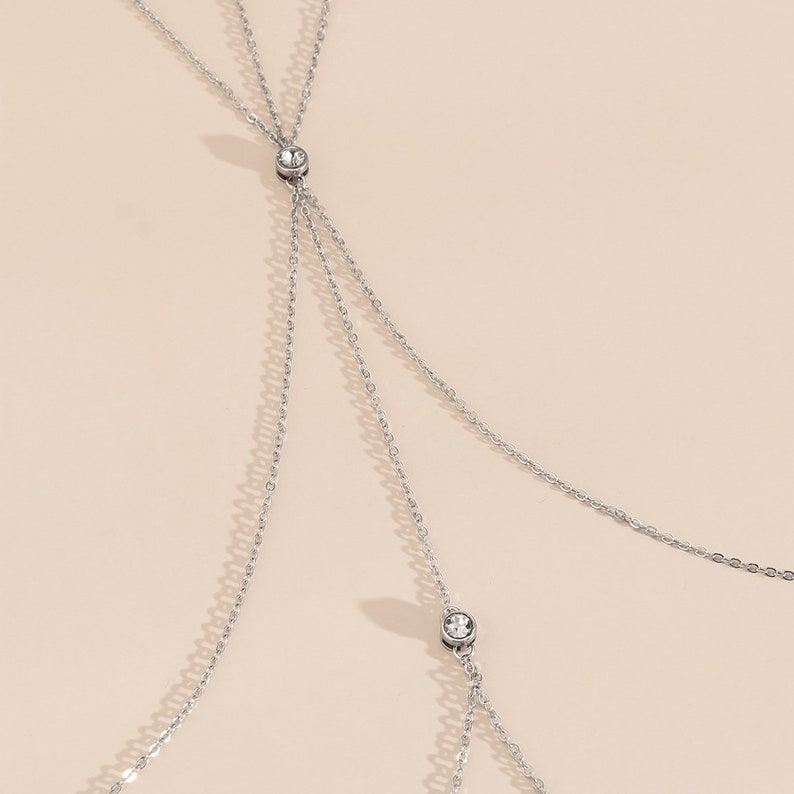 ⭐Features:

⦿ It is a very chic piece that is perfect for day or night.
⦿ This chain features a delicate, silver-plated chain with a crystal charm.
⦿ Summer Boho Bikini belly jewelry is the best choice for your beach vacation.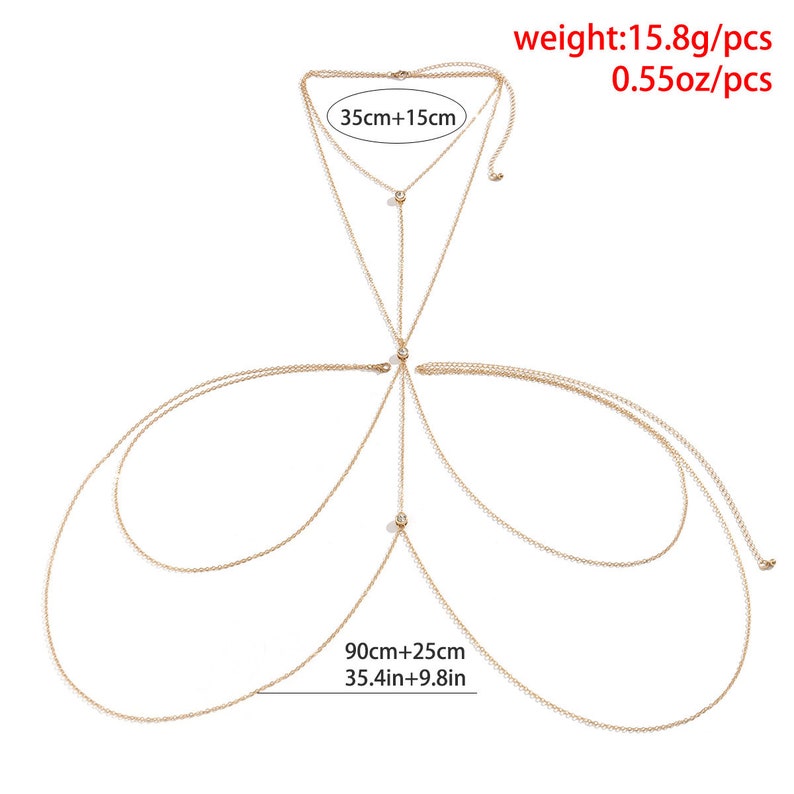 Happy Shopping with us…!!!
Please visit our "collections" at the link below for more wonderful pieces of jewelry for you and your loved ones :-)
(。)(。) KATOU COLLECTIONS (。)(。)