Leaf & Bead Decor Back Necklace | Wedding Leaf Necklace| Backdrop Leaf Necklace Pearl | Crystal Backdrop Necklace
Leaf & bead decor back necklace for girl or women girth is16.6inches plus 1.9inches extend chain which backdrop y shape, cannot be applied harmful substances and do not bend it for some times, or they may break due to the soft iron alloy material.
Nickel free and guaranteed to be hypoallergenic; this piece can't be faded in a long time and is safe to wear; add more attentions and elegance to your looks when you put on this backdrop pendant
These crystal backdrop necklace can be used as a wonderful gift for wife, daughter, bridesmaids, your girls' squad, sister, mother, girlfriend, friends, grandmother, aunt, female, teen, BFF, best friend girl or woman at any time.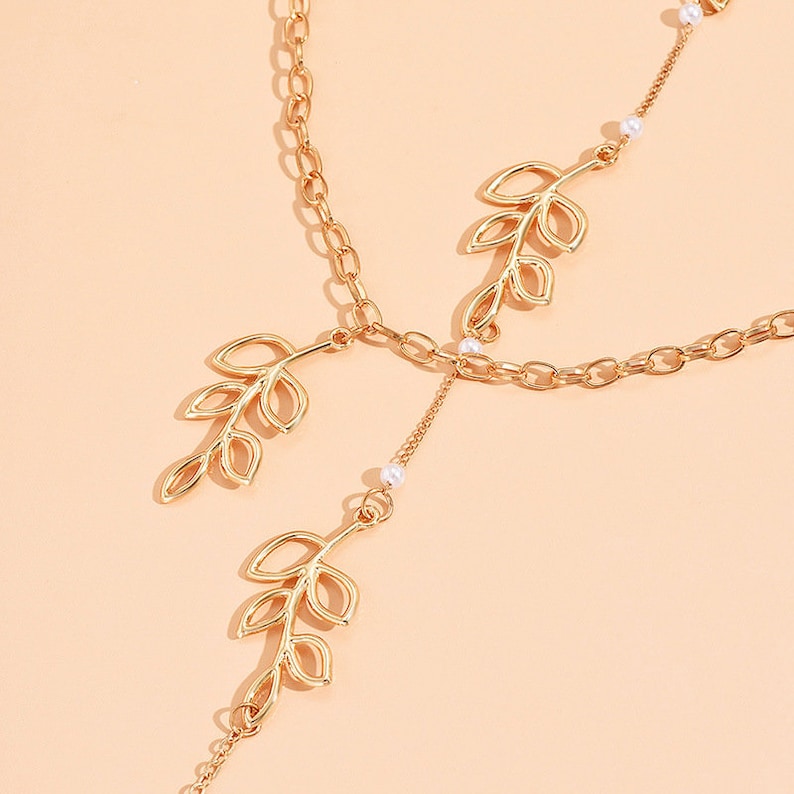 This Necklace would be perfect gift on Valentine's Day, Christmas, mother's day, anniversaries, wedding celebration, birthday party, banquet, dating, quinceanera, beach celebration, Halloween events, shows, important ceremonies, get-togethers, etc.
Happy Shopping with us…!!!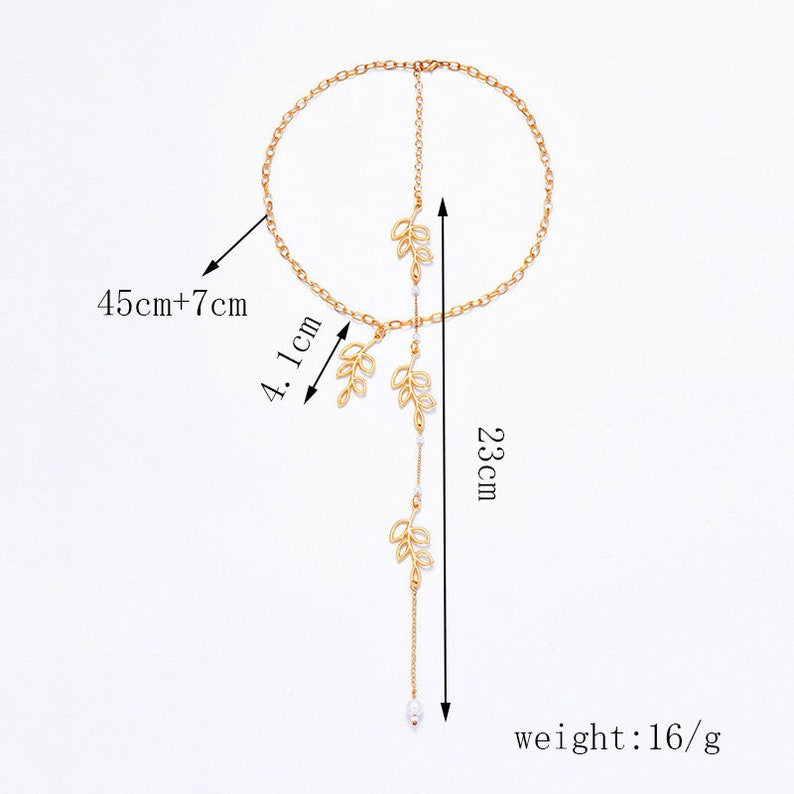 Happy Shopping with us...!!!
Please visit our "collections" at the link below for more wonderful pieces of jewelry for you and your loved ones :-)