Leaf Bangle Bracelet | Leaf Armband Cuff | Leaf Bracelet | Leaf Cuff Bracelet | Cuff Bracelets | Bangle Bracelet | 1PC
The leaf bangle bracelet are made of quality alloy, zinc, stainless, steel material and does not contain nickel. It is hypoallergenic, hygiene is provided before packaging so it is safe for skin. This leaf armband cuff width is 5.8 centimeters and length is 15.5 centimeters
Proper wrist jewelry can highlight your charming temperament. Your beautiful fashion jewelry statement which has been uniquely designed to compliment any and all your outfit. The leaf cuff bracelet are perfect for casual or dressed occasions for all. Every detail has been fine-tuned for maximum quality and comfort with an elegant eye-catching design.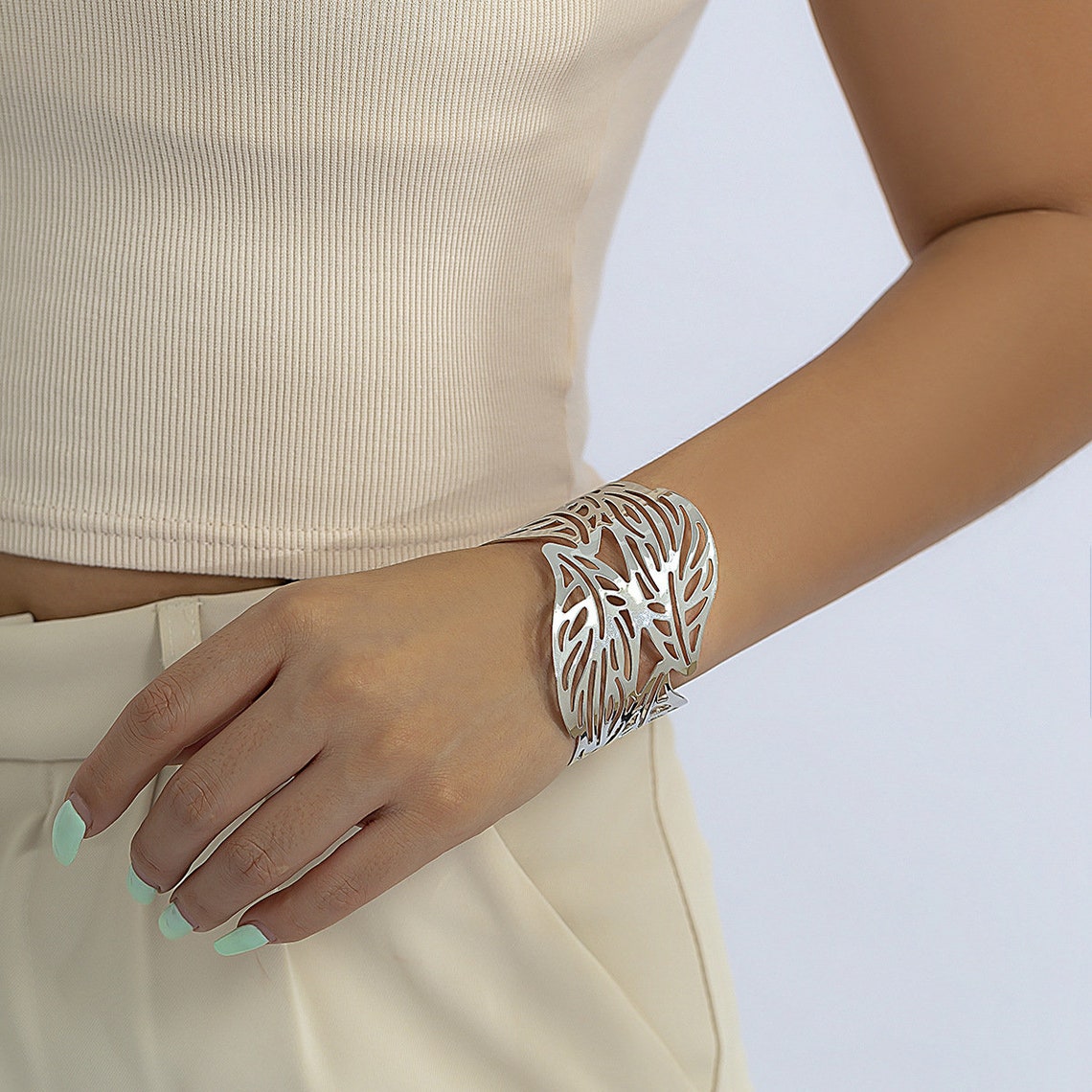 This piece is freely adjustable to wear, exquisite workmanship, comfortable hand feel. This is a fabulous and original bracelet; available Color: gold & silver, great quality and also very "versatile", you can dress it up or down.
The leaf Cuff Bracelet can be used as a wonderful gift for wife, daughter, bridesmaids, your girls' squad, sister, mother, girlfriend, friends, grandmother, aunt, female, teen, BFF, best friend girl or woman at any time.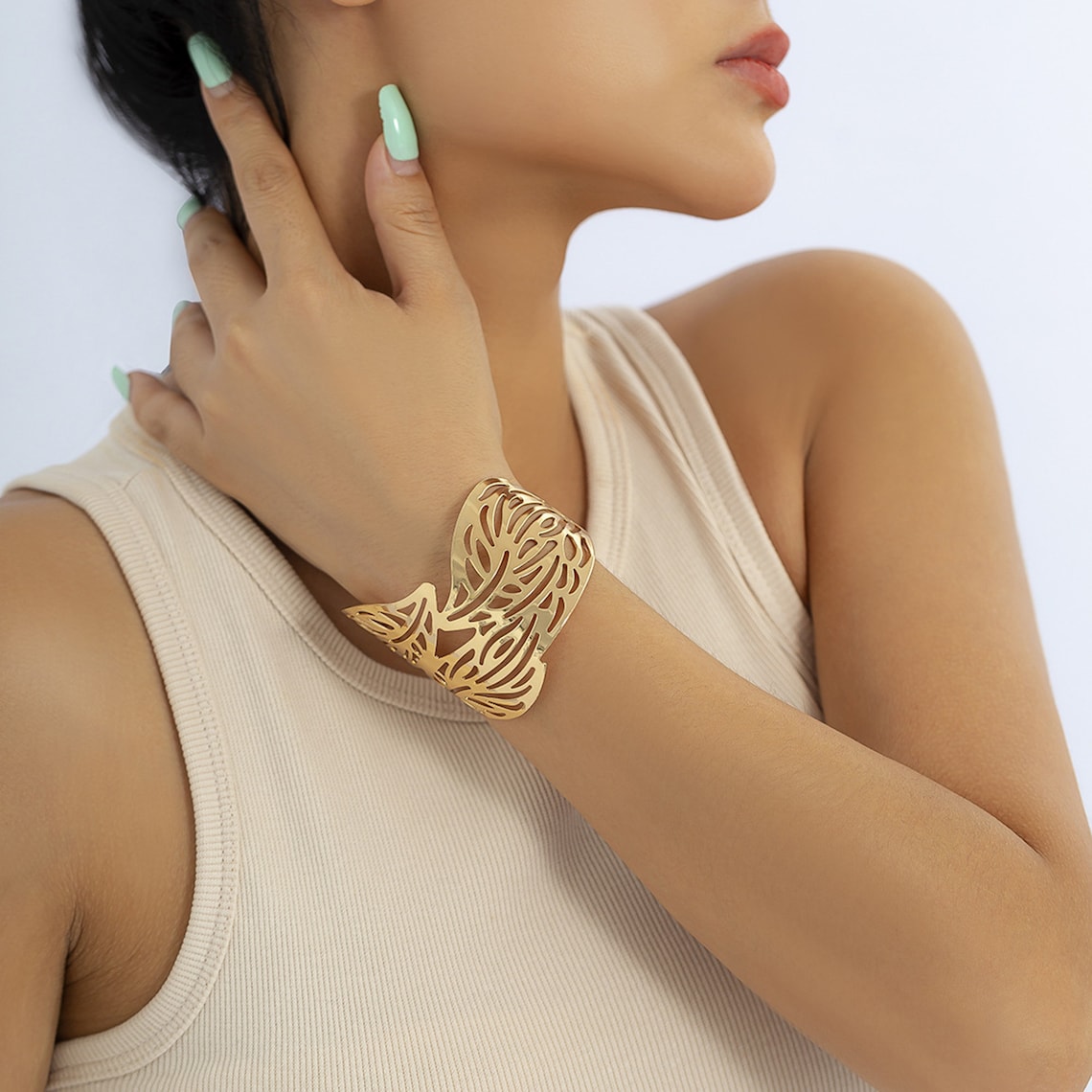 This Bracelet would be perfect gift on Valentine's Day, Christmas, mother's day, anniversaries, wedding celebration, birthday party, banquet, dating, quinceanera, beach celebration, Halloween events, shows, important ceremonies, get-togethers, etc. 
A beautiful twisted and sparkly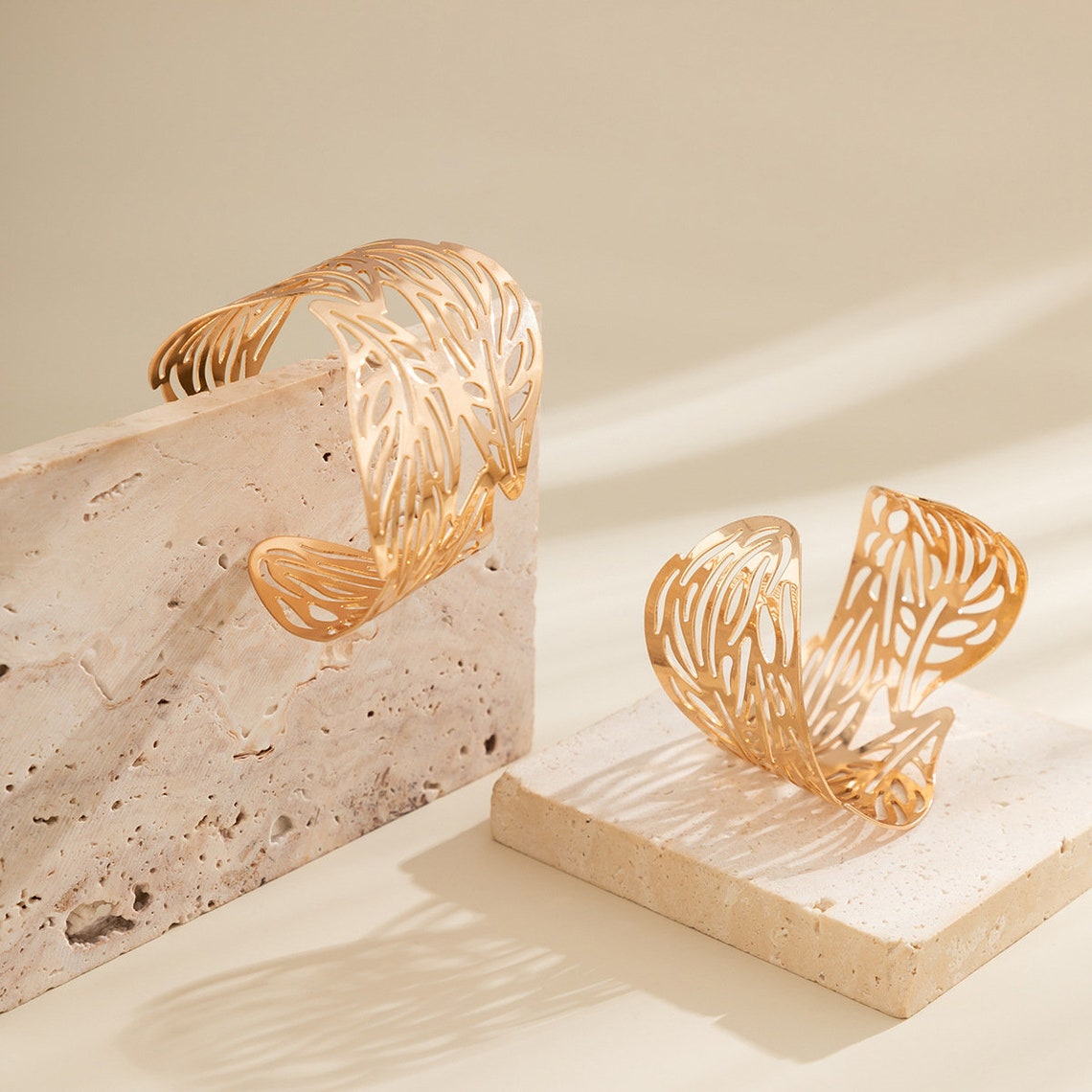 JEWELRY CARE TIPS:
>...<><>...<><>...<
◎ Avoid wearing delicate jewelry while cooking, gymming, swimming, or any household chores.

◎Always put on your jewelry last when dressing. It should be done after the use of make-up, cosmetics, perfume and lotions to avoid damage to delicate items.

◎Clean your jewelry with warm water, mild liquid soap and soft brush in a glass bowl. Dry it thoroughly before storing it back.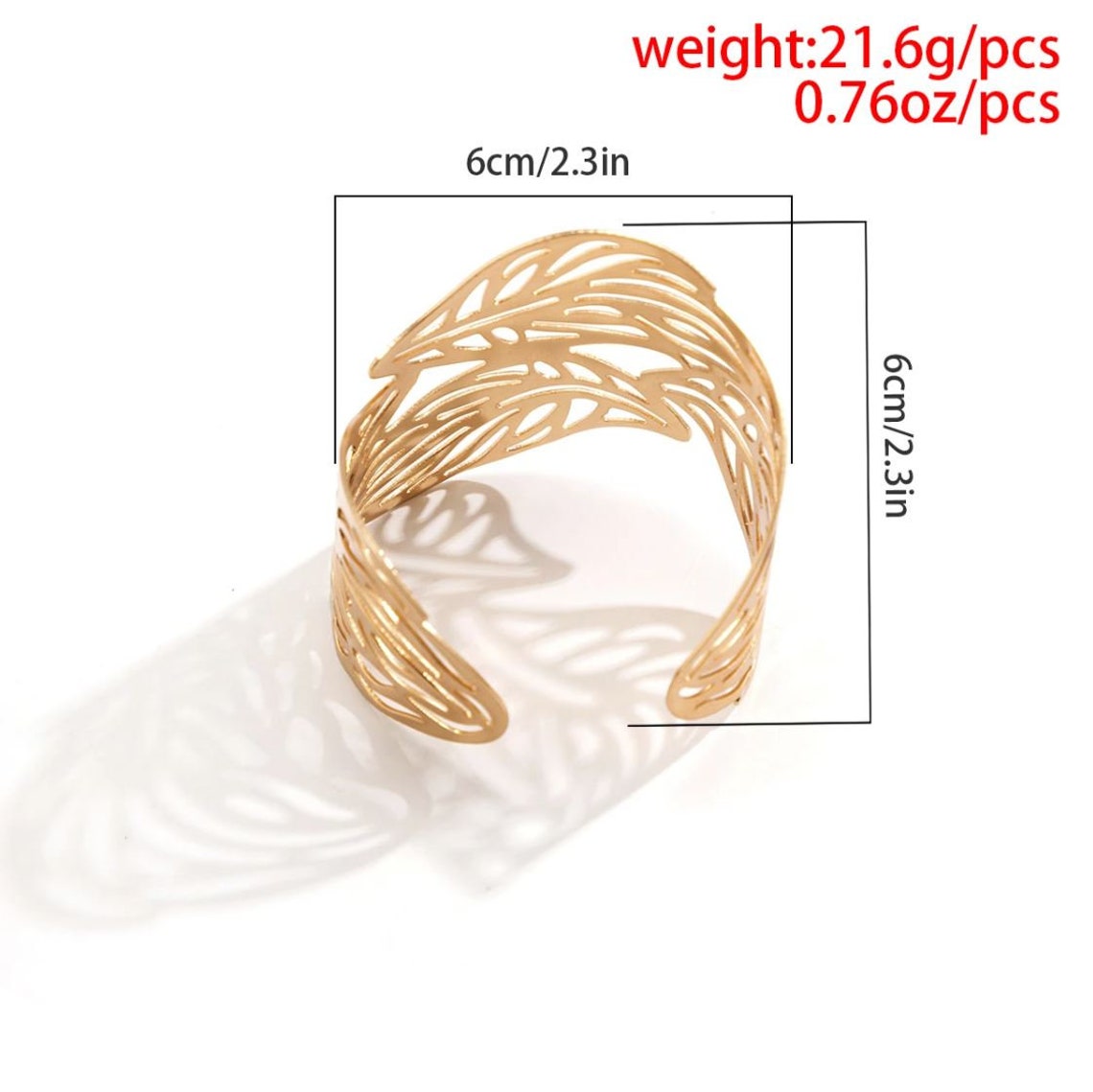 Happy Shopping with us…!!!
Please visit our "collections" at the link below for more wonderful pieces of jewelry for you and your loved ones :-)