Snakebone Body Chain | Chic Hollow Backless Cable Chain | Multi-Layer Body Chain | Bikini Bra Chains | Multilayer Tassel Body Strap Chain
✨ Layers of chunky and smooth bands of contrasting color make this colorful bikini bra a fun way to show off your curves.
✨ These Multi-Layer Body Chain Bikini Bra Chains are unique and trendy pieces of jewelry designed to be worn as a bikini top or layered over a top or dress. These chains are made up of multiple delicate layers of chains, creating a complex and intricate design that drapes elegantly over the body. The chains are typically made of high-quality metals such as gold or silver and may be embellished with beads, crystals, or other decorative elements to add a touch of glamour and sparkle. Some multi-layer body chain bikini bra chains may also feature charms, pendants, or other unique accents to create a one-of-a-kind look.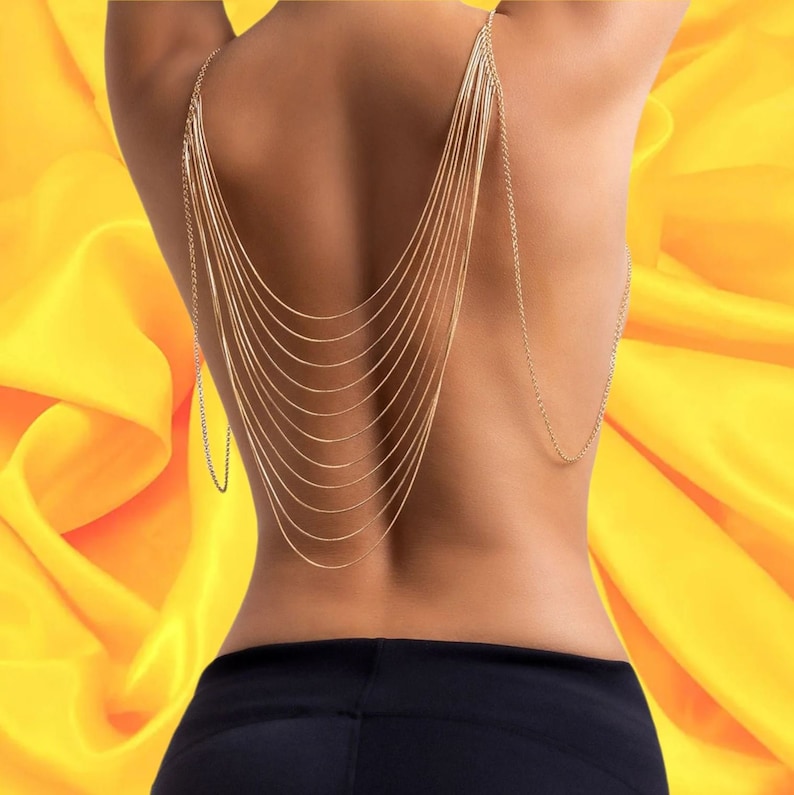 ✨ These Bikini Bra Chains are designed to be adjustable, allowing them to fit a wide range of body sizes and shapes. They can be worn alone as a daring and sexy statement piece or layered over clothing for a more subtle and sophisticated look. Multi-layer body chain bikini bra chains are a stunning and versatile accessory that can add a touch of glamour and excitement to any outfit. Whether you're dressing up for a night out or just looking to add some flair to your everyday style, these chains are sure to turn heads and make a statement.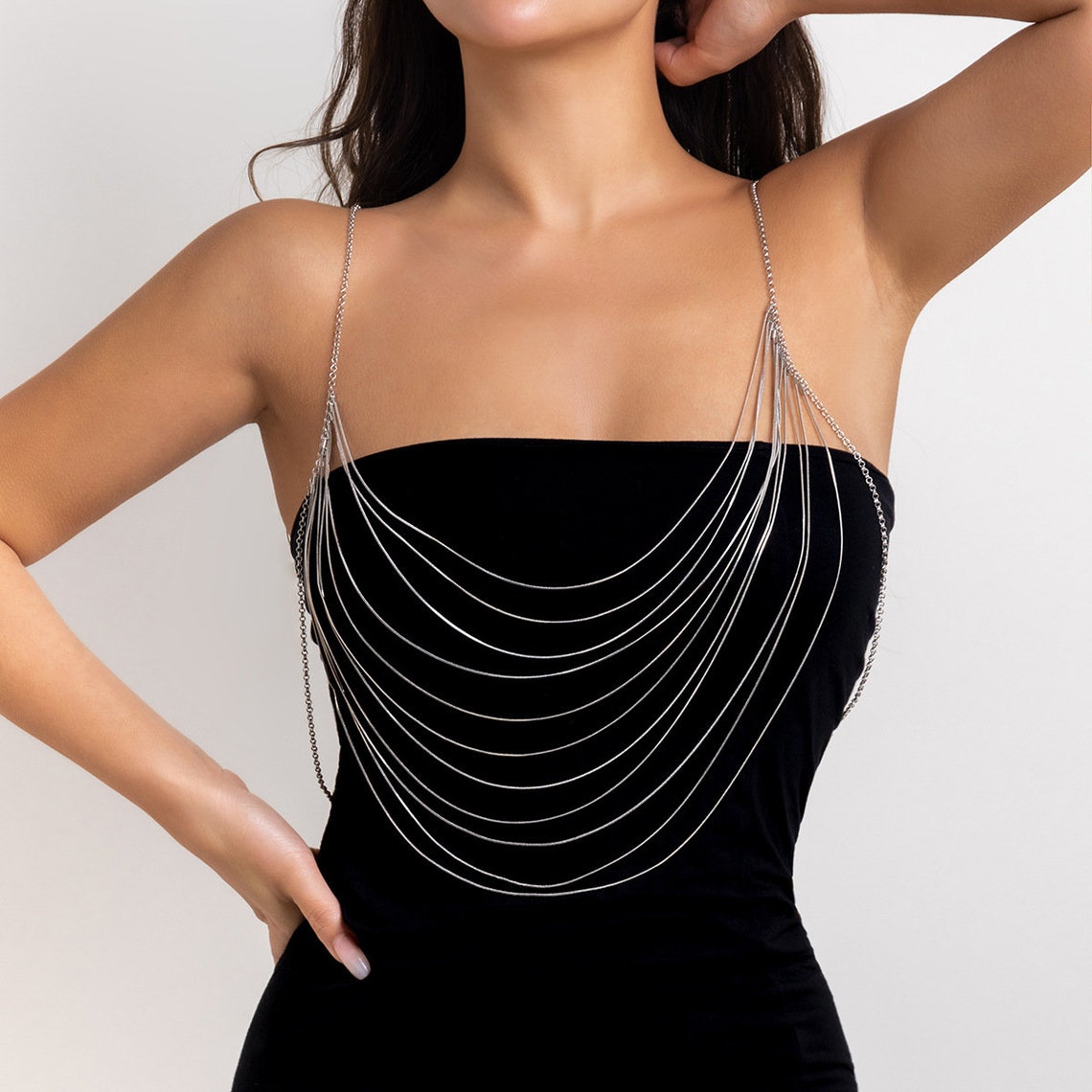 ⭐Features:

⦿ This bikini top is the perfect style for a sexy beach day.
⦿ Made from quality materials, this bra will be a favorite for the whole summer.
⦿ This is a multi-layer body chain bikini bra that has padded, structured cups and adjustable straps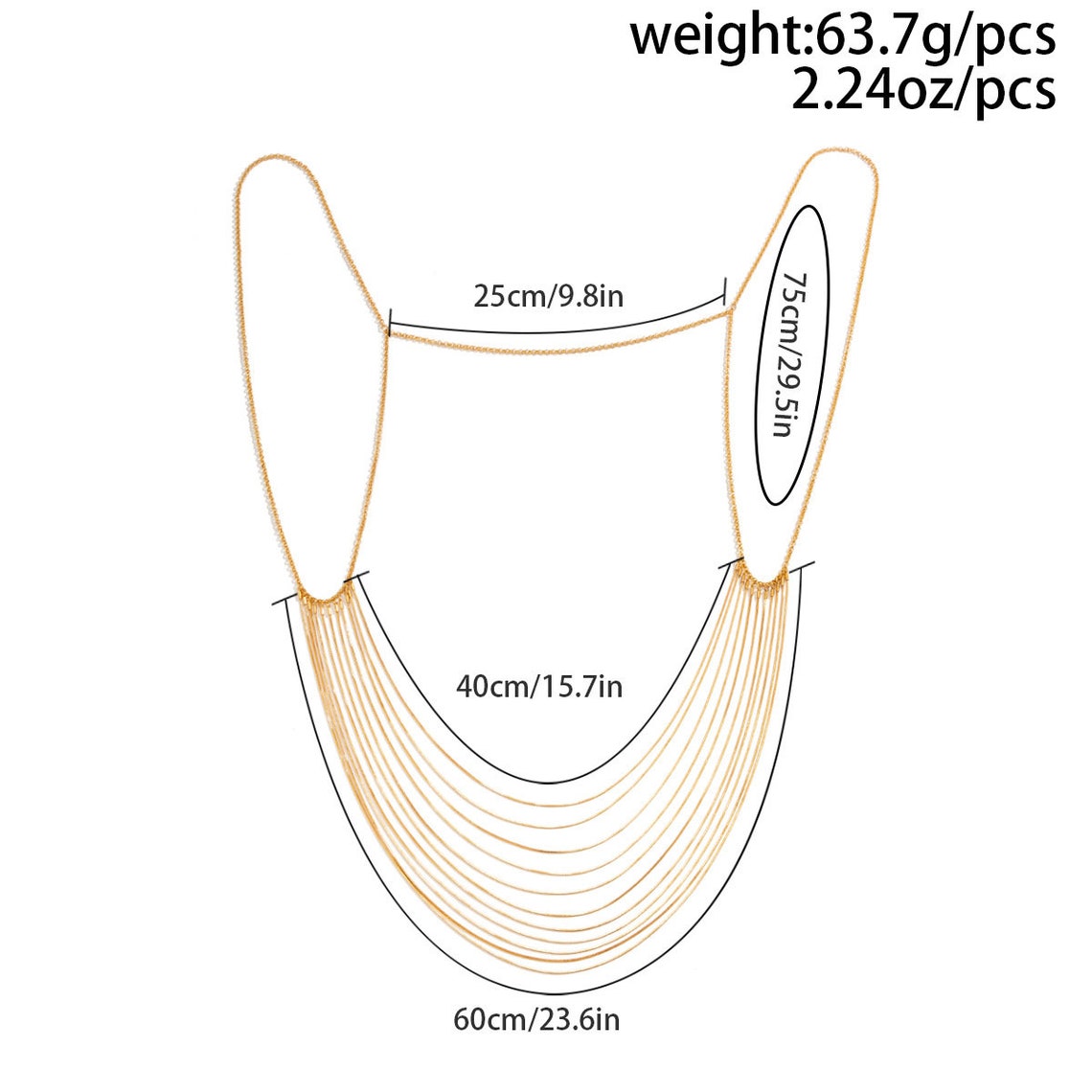 Happy Shopping with us…!!!

Please visit our "collections" at the link below for more wonderful pieces of jewelry for you and your loved ones :-)