Chic Cross Charm Evil Eye Bracelet | Evil Eye Jewelry | Beaded Pearl Bracelet | Evil Eye Bracelet | Protection Bracelet | Charm Bracelet
✨ Enrich your wrist with the luxurious security granted by our Chic Cross Charm Evil Eye Bracelet - a fashionable and valuable adornment that adds a hint of sophistication to any ensemble.

✨ This Chic Cross Charm Evil Eye Bracelet is made of environmentally friendly materials, which are solid, durable, lightweight, and very comfortable and healthy for daily wear. The evil eye is often a symbol of luck, fortune, protection, and prosperity. It is said that wearing this special evil eye jewelry could be a protection amulet to ward off negativity. Evil eye jewelry can bring good luck, health, success, and wealth to you and your family members.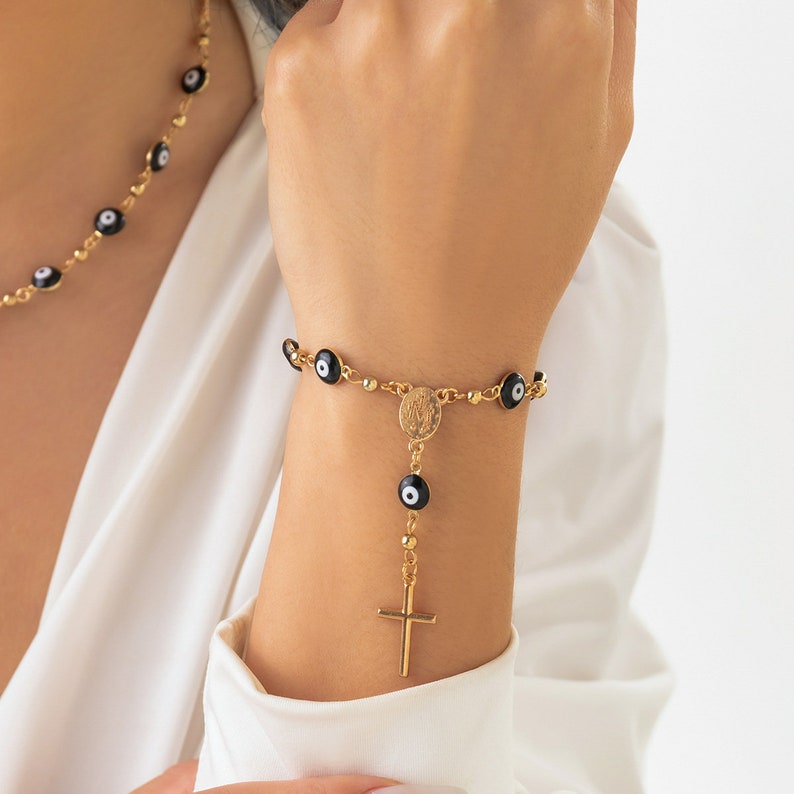 ✨This Gift for Her Bracelet is decorated with a unique design and superb craftsmanship to create a special piece that can satisfy any jewelry lover, making you more attractive and charming.  This inspirational, handcrafted bracelet is sure to become a treasured keepsake for years to come, a perfect way to show your admiration and appreciation.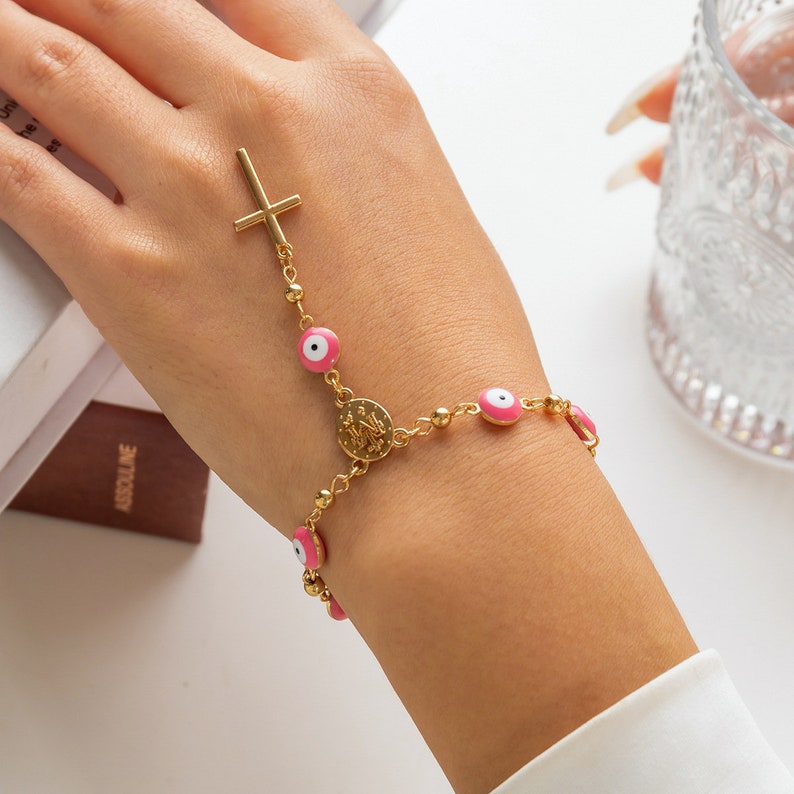 ✨ This bracelet is highly versatile and suitable for any formal event, such as a wedding, banquet, costume party, engagement party, prom, anniversary, holiday or evening party; making you look elegant, attractive and fashionable. It is easy to pair with any outfit.

⭐Features:

⦿ Unique and stylish design featuring a cross charm and evil eye bead.
⦿ Made of high-quality materials that ensure durability and longevity.
⦿ Perfect for gifting to loved ones who appreciate unique and meaningful jewelry.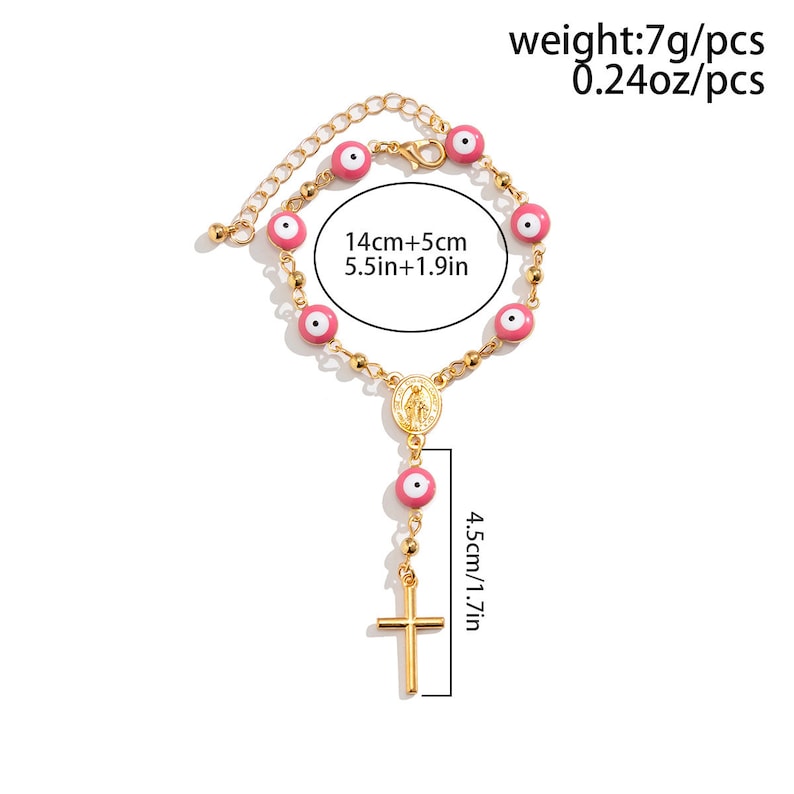 Happy Shopping with us…!!!
Please visit our "collections" at the link below for more wonderful pieces of jewelry for you and your loved ones :-)