Boots Leg Chain | Sexy Boots Dripping Chain | Beach Harness | Layered Leg Chain | Leg Jewelry | Stage Jewelry | Bikini Beach Body Jewelry
Sexy Boots Dripping Thigh Chain, Star Body Chain, Beach Harness, Layered Leg Chain, Leg Jewelry, Stage Jewelry, Bikini Beach Body Jewelry Sexy Boots Dripping Thigh Chain is the ideal jewelry that can be worn with any clothing for different occasions.
This leg chain is adjustable and fits for all legs free size. So, look no further if you want a splendid gift and it will best for your loved one and life partner, If you are looking for a Sexy Boots Dripping Thigh Chain, multi layer chain, Leg chain.
Thigh Chain, Body Jewelry, Shoulder Necklace, Butterfly Arm Chain, Pearl necklace, simple back Chain and double layered snake leg chain so you will find here a great collection for ladies jewelry.
Would you like to add a touch of elegance to your outfits? Would you need gorgeous jewelry for a party or wedding? A jewelry lover woman wants a Party Boots Dripping Leg Chain that is stretchy and fits for your legs!
You will feel Very happy to have this delightful and eye- catching crystal jewelry. Sexy Boots Dripping Thigh Chain, Confetti Arm Chain, Shoulder Necklace, Pearl Necklace Simple Back Chain and Leg Chain Sexy fir for any season or event that you can wear over Skirt, Bikini or swimwear that will enchant you and prominent your body in event and you will feel more confidence.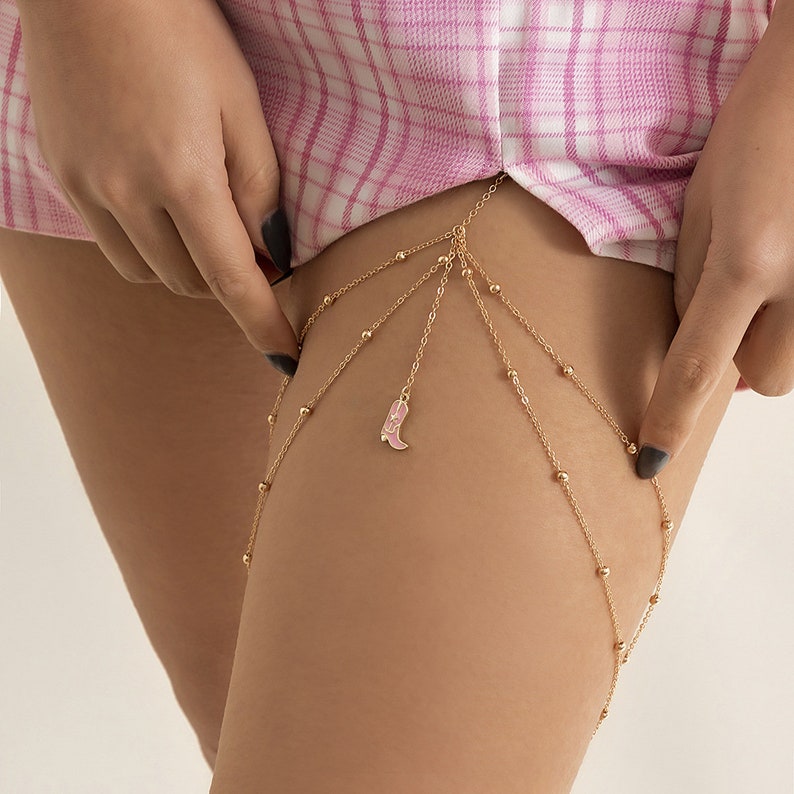 You can give surprise jewelry gift for yourself, best friends, girls, sisters, daughter, mother, granddaughter, women, wife, girlfriend, daughter, teens, friends on Christmas, Birthday, holidays, Valentine's Day, Anniversary or just send as a surprise gift for that special one in your life to show your deep emotions.
Perfect for any occasion, you can wear the anklet on the beach, wedding, engagement, prom, dinner party, birthday party, dating, daily life, making you be more charming and eye-catching.

A beautiful twisted and sparkly Sexy Butterfly Dripping Chain!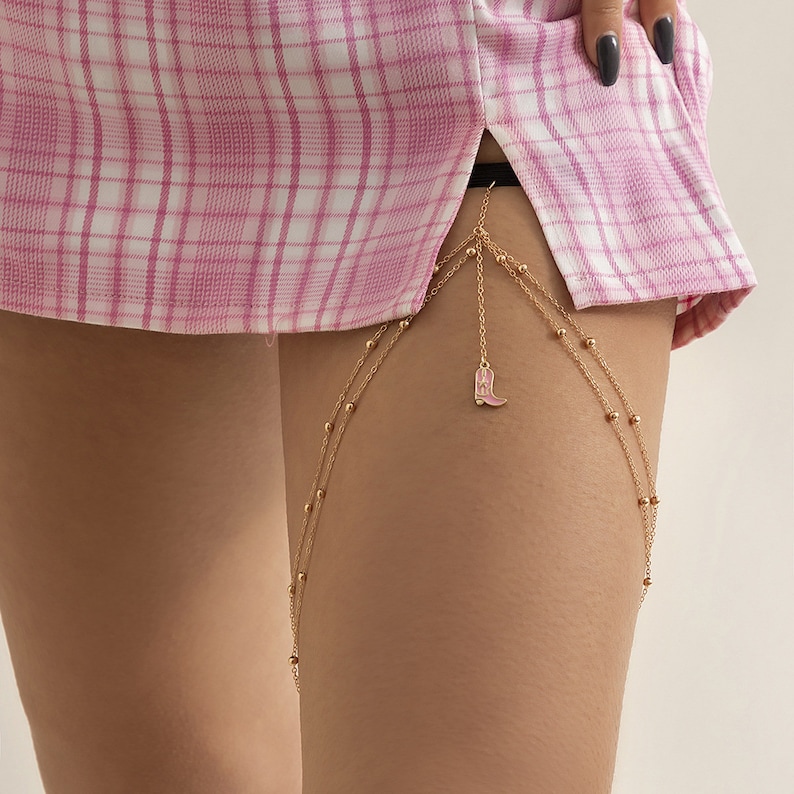 PRODUCT DETAILS:
>...<><>...<><>...<

◎ Jewelry Main Material: ALLOY
◎ Gender: Women's
◎ Main Stone: Crystal, Rhinestone
◎ Occasion: Party
◎ Style: TRENDY
◎ Color: As pics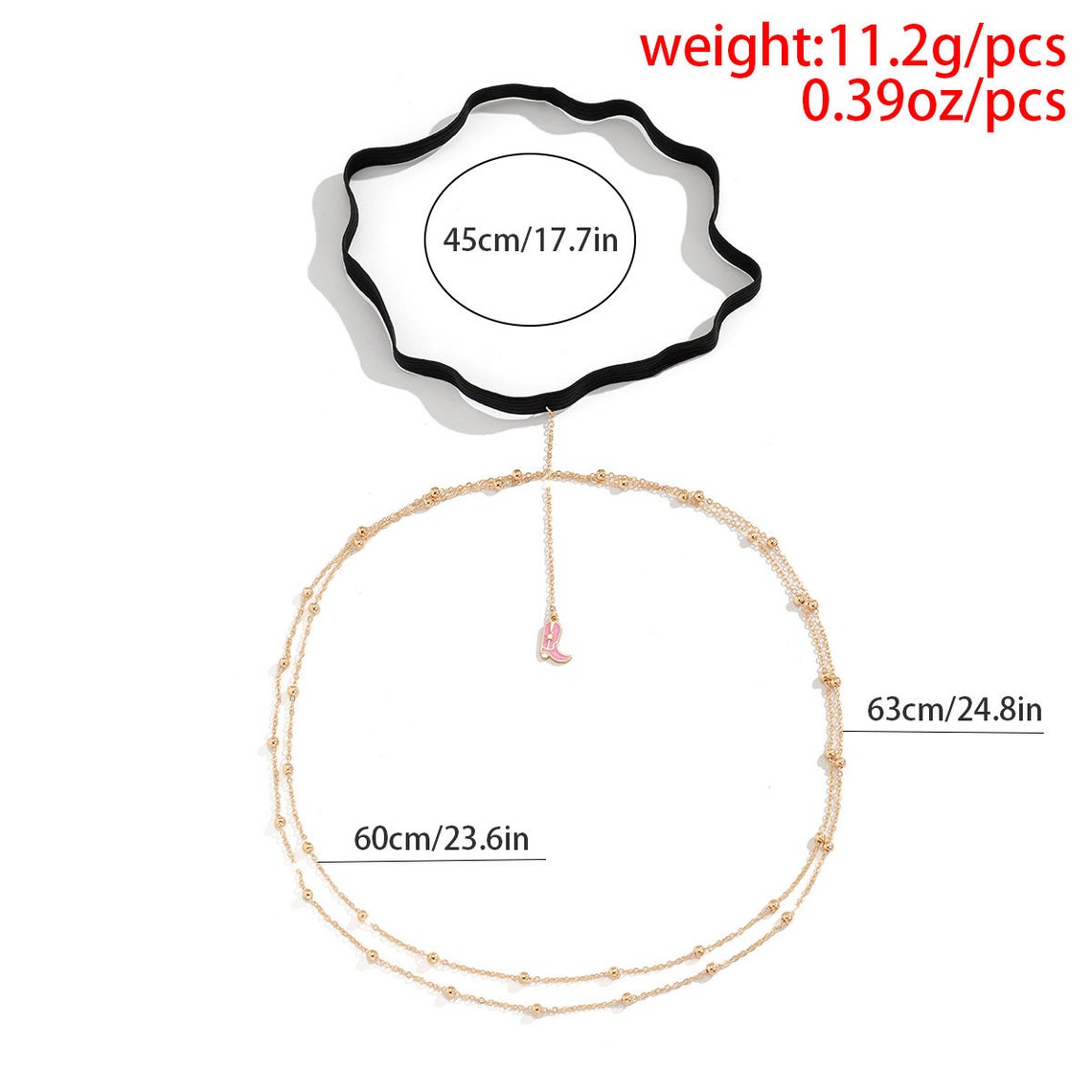 Happy Shopping with us…!!!
Please visit our "collections" at the link below for more wonderful pieces of jewelry for you and your loved ones :-)