Ball Charm Box Chain Bracelet | Layered Ball Charm | Ball Charm Bracelet | Box Chain Bracelet | Ball Bracelet
Ball charm box chain bracelet made of high-quality aluminum, bronze, copper, silver, alloy metal and CCB. It is lead-free, nickel-free, cadmium-free and hypoallergenic. This bracelet length is 6.2 inches, 1.9 inches extra for adjusting length, weight: 25.5g, two colors are in stock which is gold and silver; and comfortable to wear.


This ball charm bracelet is safe for skin. That is don't worry about allergies to the sensitive skin or discomfort to your health. You could wear it with confidence for a long time.

The bracelet is decorated with classic design and super craftsmanship to create special piece that can satisfy any jewelry lovers, making you more charming, elegant, attractive and fashionable. You can wear it to match with different outfits and also suitable for any occasions like wedding, banquet, costume party, engaged party, prom, anniversary, holiday, evening party or other social events, etc.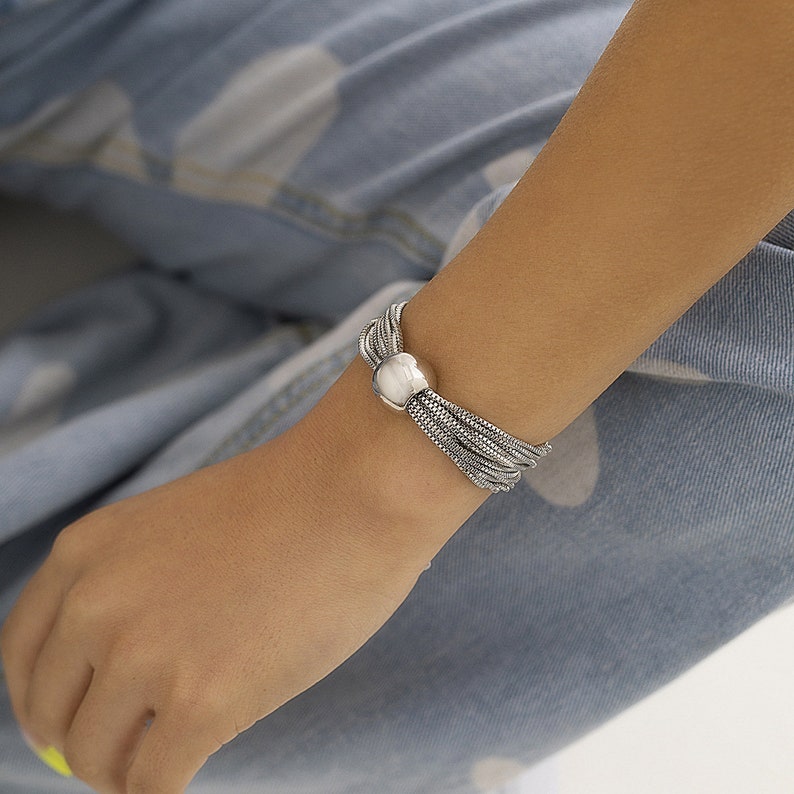 Layered ball charm can be used as an Amazing gift for wife, daughter, bridesmaids, your girls' squad, sister, mother, girlfriend, friends, grandmother, aunt, female, teen, BFF, best friend girl or woman at any time.

Box Chain Bracelet would be perfect gift on Valentine's Day, Christmas, mother's day, anniversaries, wedding celebration, birthday party, banquet, dating, quinceanera, beach celebration, Halloween events, shows, important ceremonies, get-togethers, etc.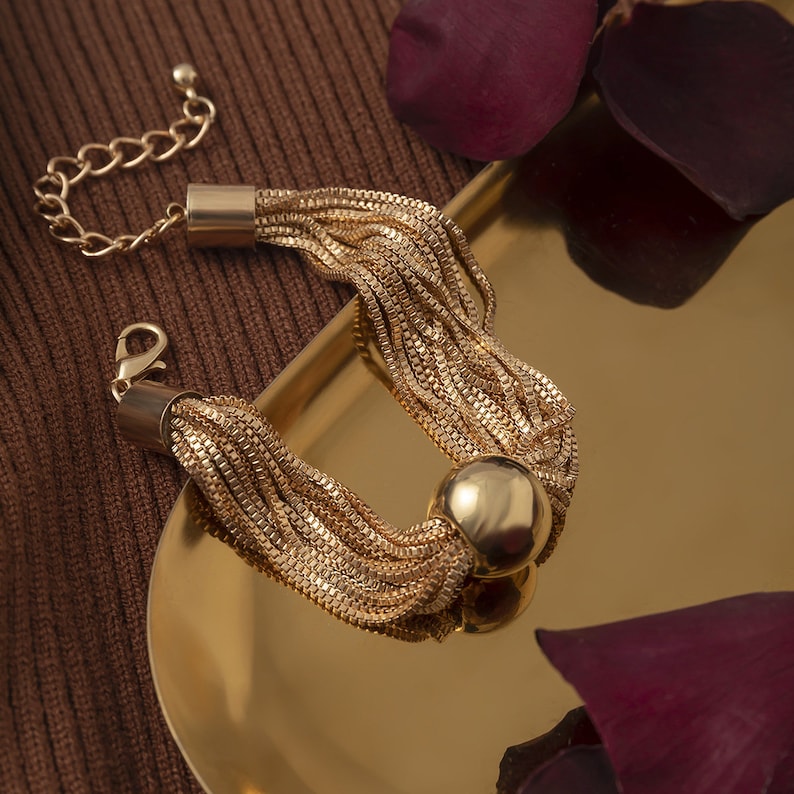 JEWELRY CARE TIPS:
>...<><>...<><>...<
◎ Avoid wearing delicate jewellery while cooking, gymming, swimming, or any household chores.

◎Always put on your jewellery last when dressing. It should be done after the use of make-up, cosmetics, perfume and lotions to avoid damage to delicate items.

◎Clean your jewellery with warm water, mild liquid soap and soft brush in a glass bowl. Dry it thoroughly before storing it back.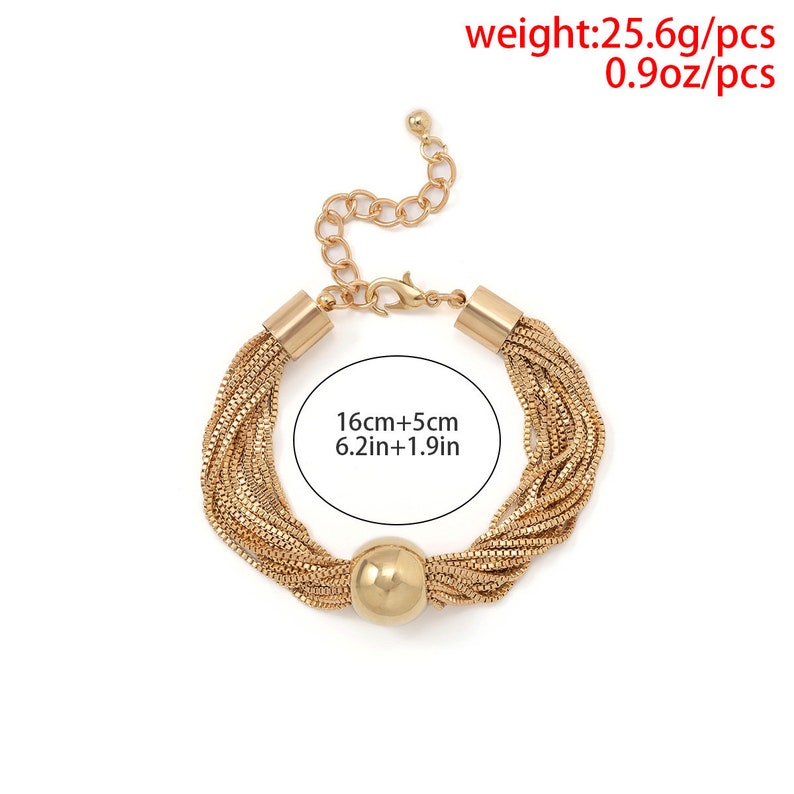 Happy Shopping with us…!!!
Please visit our "collections" at the link below for more wonderful pieces of jewelry for you and your loved ones :-)