3 Pcs Leather Cuff Leopard Lozenge Shape Set | 3 Pieces Jewelry Set | Leather Heart Necklace | Necklace and Bracelet Set
These stunning leopard leather bondage-style bracelets and earrings with gold-plated hardware make an amazing addition to any wardrobe.

Only premium quality leather and supplies are used to handcraft each item. Small imperfections may exist in the leather but add to the uniqueness of each piece.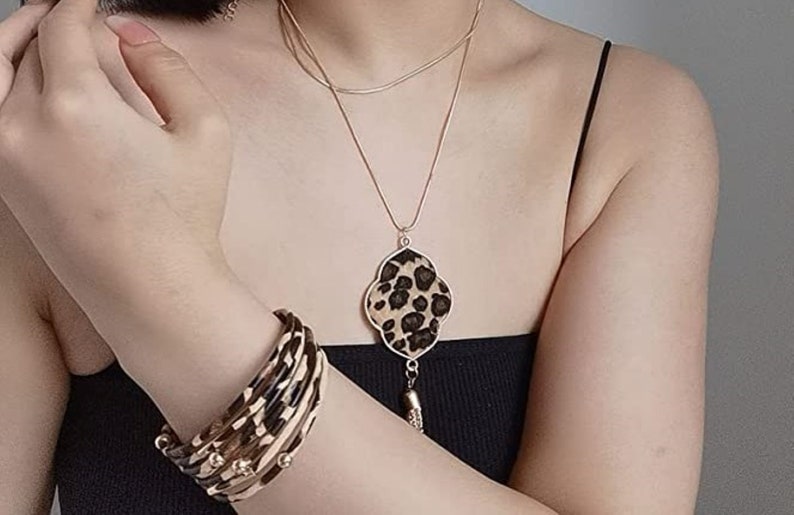 We are honored to introduce these new products, our latest design, to you. We offer you excellent quality and affordable prices for yourself or your loved ones special day or valentine's day, or birthday. 
3 Pcs Leather Cuff Bracelet Earring Necklace Jewelry Set | Leather Bridal Earrings | Necklace and Bracelet Set | 3 Pieces Jewelry Set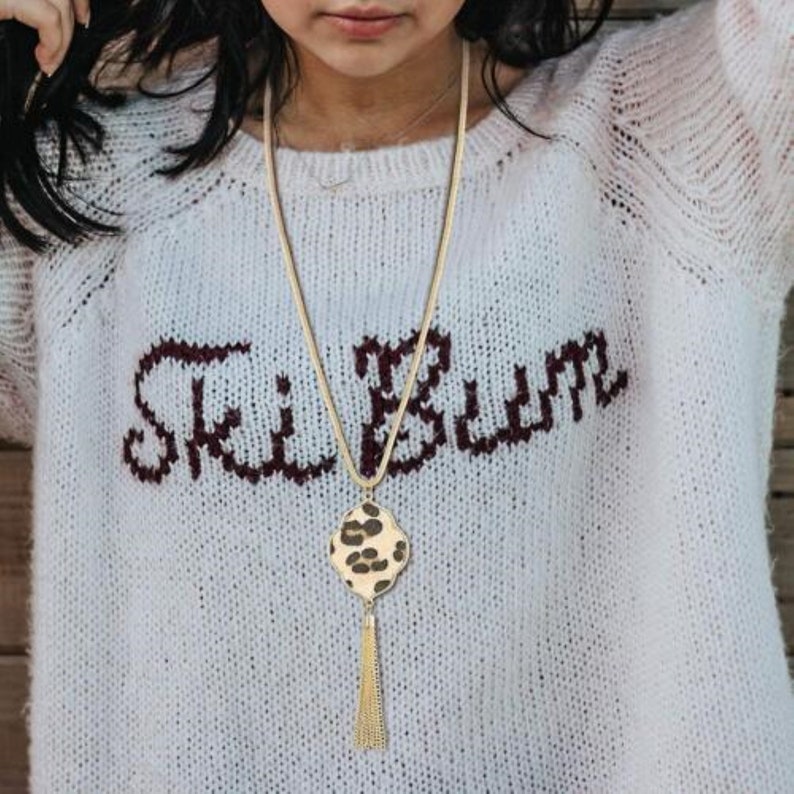 PRODUCT DETAILS:
>...<><>...<><>...<

◎ Jewelry Sets Type: Necklace/Earrings/Bracelet
◎ Jewelry Main Material: ALLOY
◎ Gender: Unisex, Women's, Men's, Children's
◎ Occasion: Anniversary, Engagement, Gift, Wedding, Party
◎ Plating: Gold Plated
◎ Shape\pattern: Leopard
◎ Style: TRENDY
◎ Color: As Shown in the Picture
◎ Feature: Attractive
◎ Usage: Daily Wear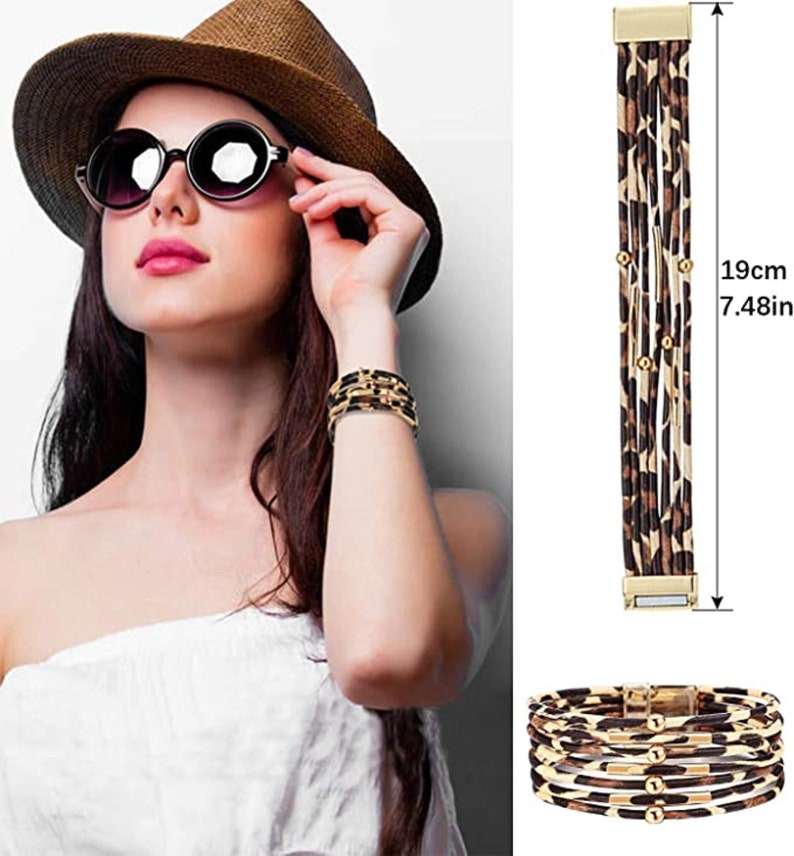 JEWELRY CARE TIPS:
>...<><>...<><>...<
◎ Avoid wearing delicate jewelry while cooking, gymming, swimming, or any household chores.

◎Always put on your jewelry last when dressing. It should be done after the use of make-up, cosmetics, perfume and lotions to avoid damage to delicate items.

◎Clean your jewelry with warm water, mild liquid soap and soft brush in a glass bowl. Dry it thoroughly before storing it back.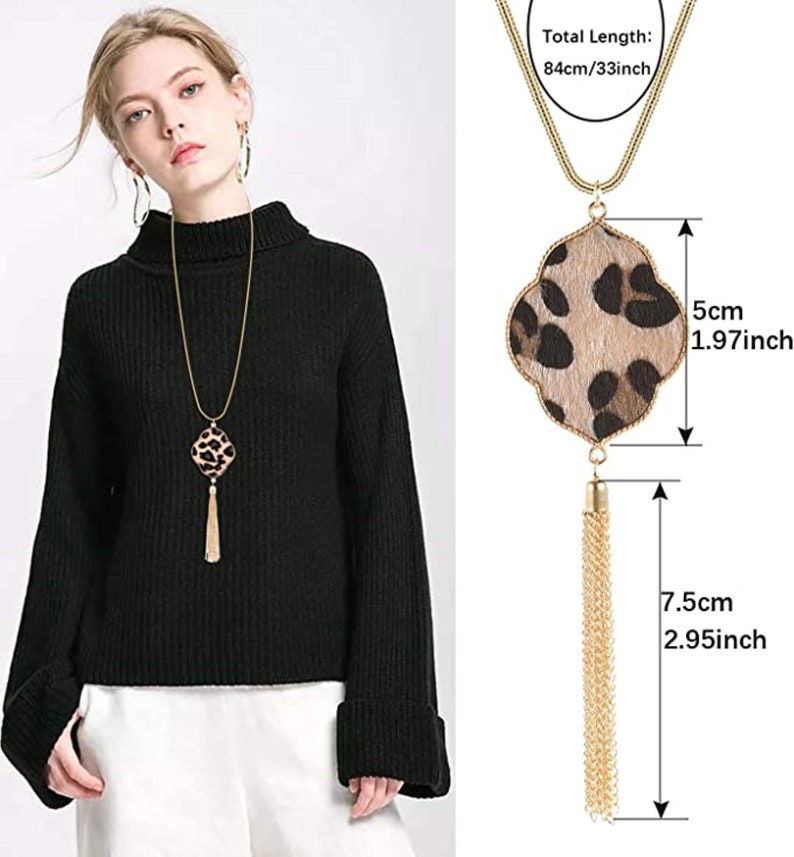 Happy Shopping with us…!!!
Please visit our "collections" at the link below for more wonderful pieces of jewelry for you and your loved ones :-)