Bikini Bra Chain | Bikini Bra Necklace | Multi Chain Drape | Multilayer Tassel Body Strap Chain | Gold Layered Body Chain
✨ When it comes to beach time, you can't have too many options in your swimsuit drawer.
✨ These Bikini bra chains are a stylish and unique accessory that is designed to be worn as a bikini top. These chains are typically made of delicate chains that are draped over the chest and shoulders, creating an intricate and eye-catching design. The chains used in bikini bra chains may be made of a variety of metals, such as gold or silver, and may be embellished with beads, crystals, or other decorative elements to add a touch of glamour and sparkle. Some bikini bra chains may also feature charms, pendants, or other unique accents to create a one-of-a-kind look.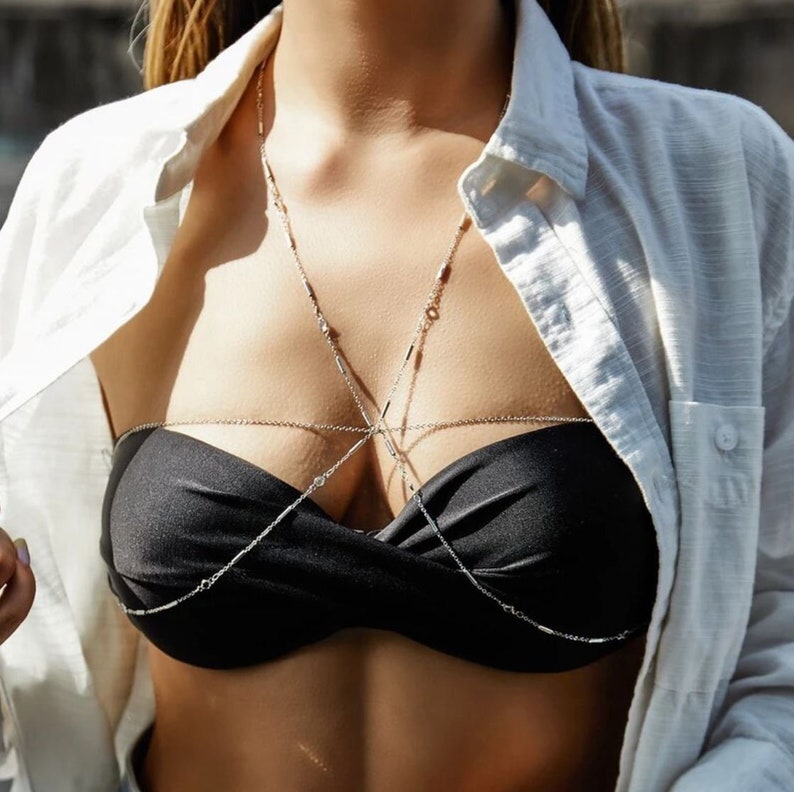 ✨ Bikini bra chains are designed to be adjustable, allowing them to fit a range of body sizes and shapes. They are often worn as a daring and sexy statement piece with bikini bottoms or as a layering piece over clothing for a more subtle and sophisticated look. Bikini bra chains are a popular choice for individuals who want to add a touch of glamour and seduction to their beach or poolside attire. They can also be worn as a unique and eye-catching accessories for music festivals or other outdoor events.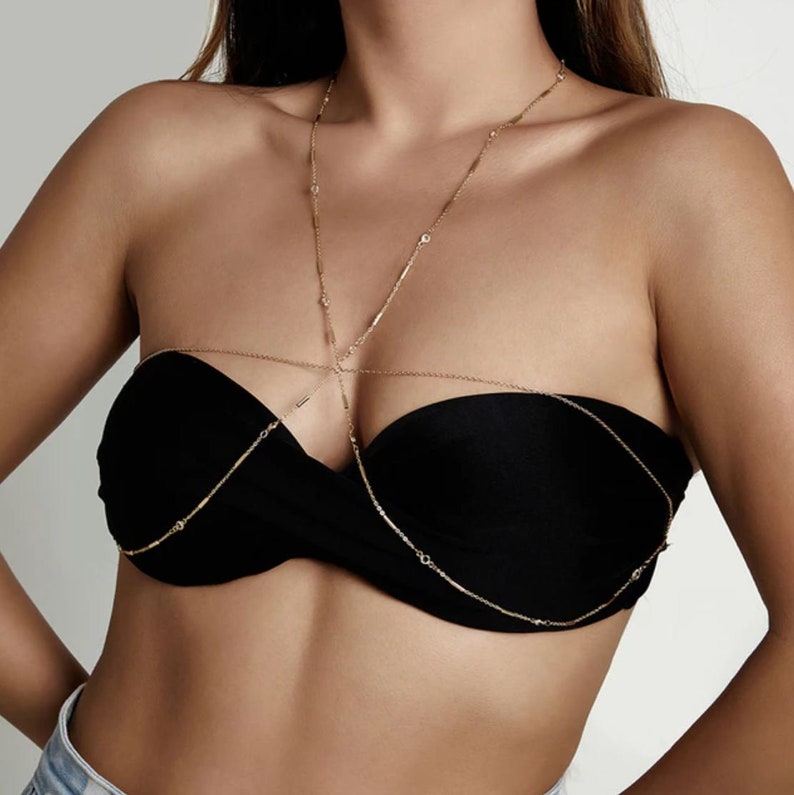 ⭐Features:

⦿ They are also adjustable and can fit anyone's needs.
⦿ These bra chains are great for wearing under a bikini top.
⦿ The bikini bra chains are made of high-quality material that is strong and durable.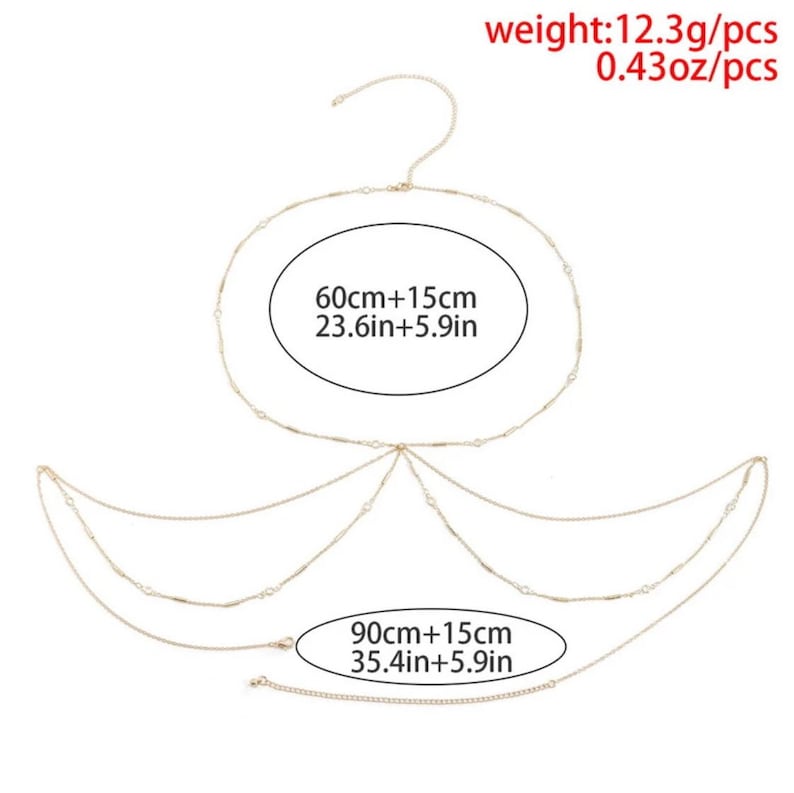 Happy Shopping with us…!!!

Please visit our "collections" at the link below for more wonderful pieces of jewelry for you and your loved ones :-)