Scorpion Arm Cuff | Scorpion Arm Harness | Scorpion Arm Bracelet | Scorpion Armband | Scorpion Arm Chain
The scorpion arm harness is made of alloy and harness material, comfortable to wear, durable and not easy to fall off; arm bracelet perimeter is 19cm/7.48 inch (approx.) And the scorpion size is 11 x 4cm / 4.3 x 1.57 inch (approx.); available in two color gold and silver.
The scorpion armlet bracelet is a great addition to your Halloween wardrobe, fashionable, elegant and gives you a perfect wearing experience.

This scorpion arm cuff is suitable for men and women. You can wear it as an everyday bracelet or add it to your outfit for a unique look. If you are looking for a beach housewarming gift or a holiday gift, the scorpion arm chain is perfect for keeping your bracelets in style.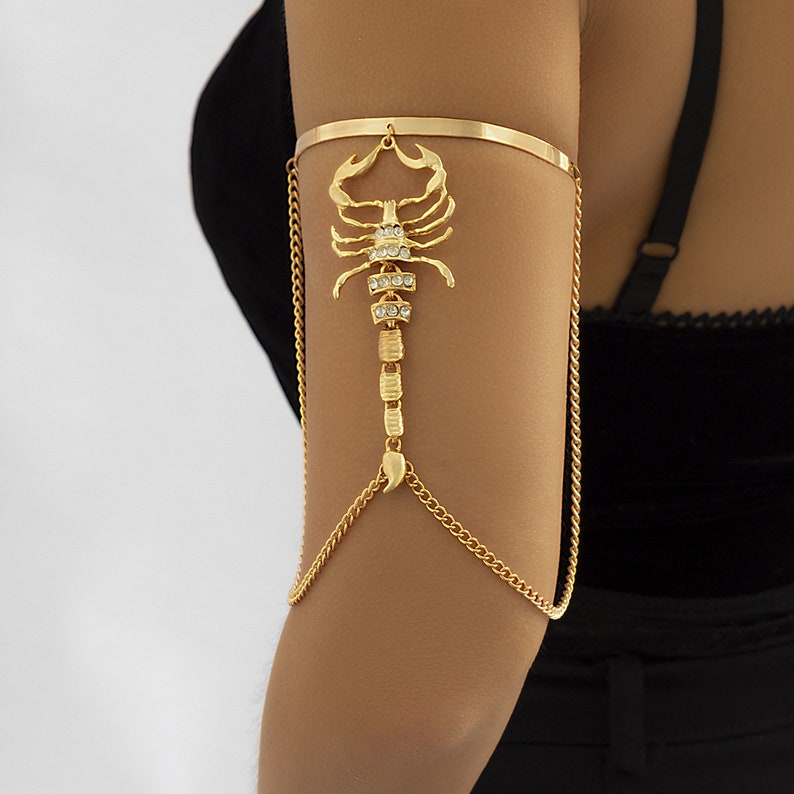 The harness can be used as an amazing gift for wife, daughter, bridesmaids, your girls' squad, sister, mother, girlfriend, friends, grandmother, aunt, female, teen, BFF, best friend girl or woman at any time.


This harness would be perfect gift on Valentine's Day, Christmas, mother's day, anniversaries, wedding celebration, birthday party, banquet, dating, quinceanera, beach celebration, Halloween events, shows, important ceremonies, get-togethers, etc.
A beautiful twisted and sparkly sterling silver Arm Chain!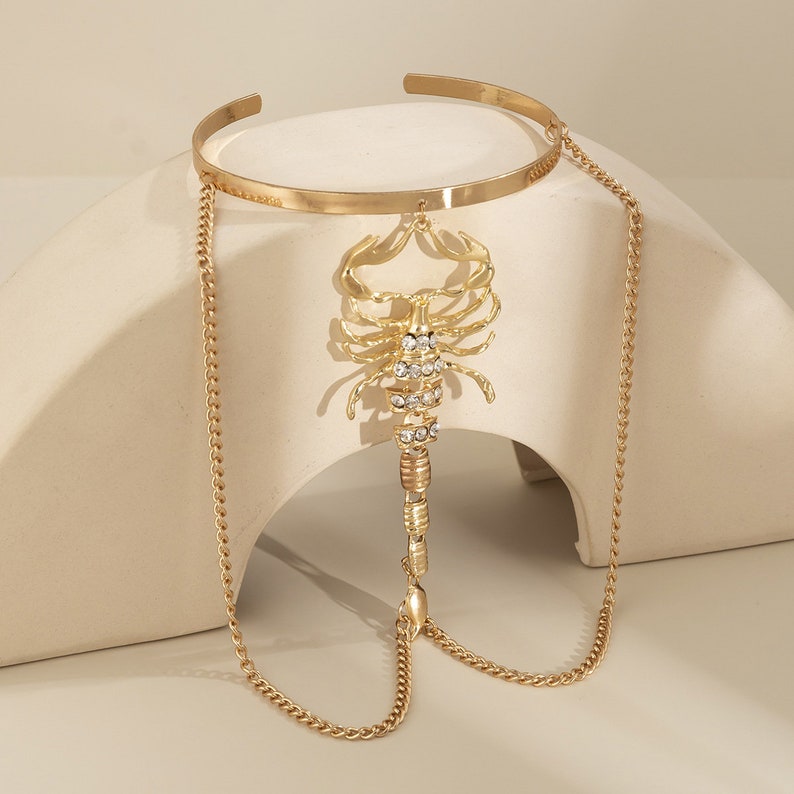 PRODUCT DETAILS:
>...<><>...<><>...<

◎ Jewelry Main Material: ALLOY
◎ Gender: Women's
◎ Main Stone: Crystal, Rhinestone
◎ Occasion: Party
◎ Plating: Silver Plated, Gold Plated
◎ Style: TRENDY
◎ Color: As pics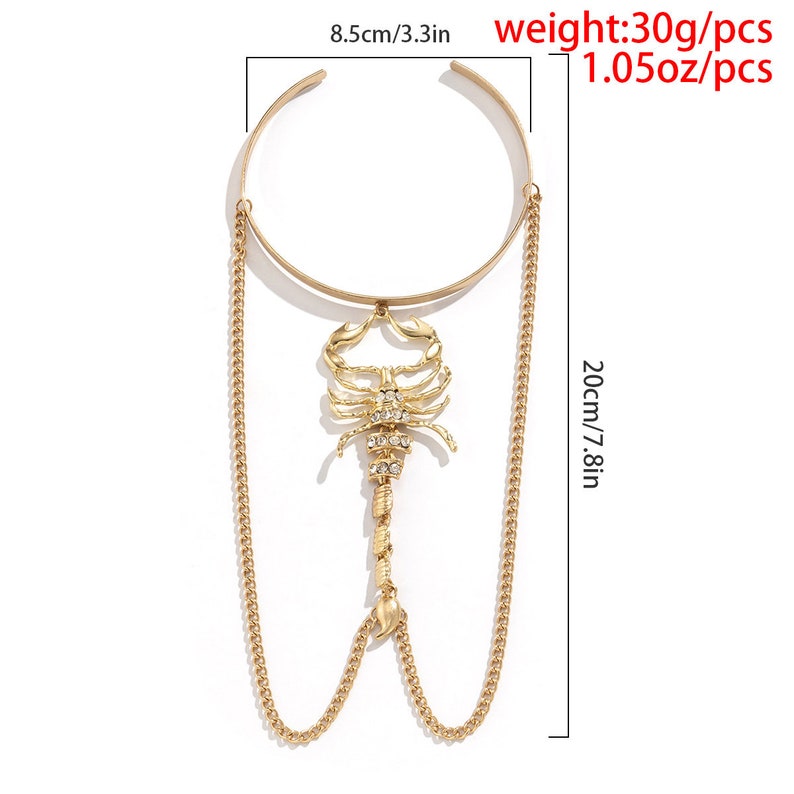 Happy Shopping with us…!!!
Please visit our "collections" at the link below for more wonderful pieces of jewelry for you and your loved ones :-)